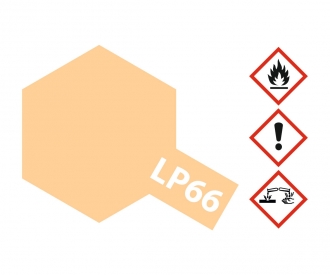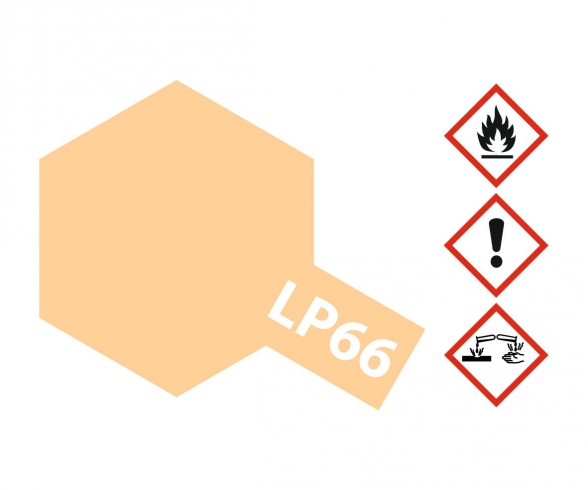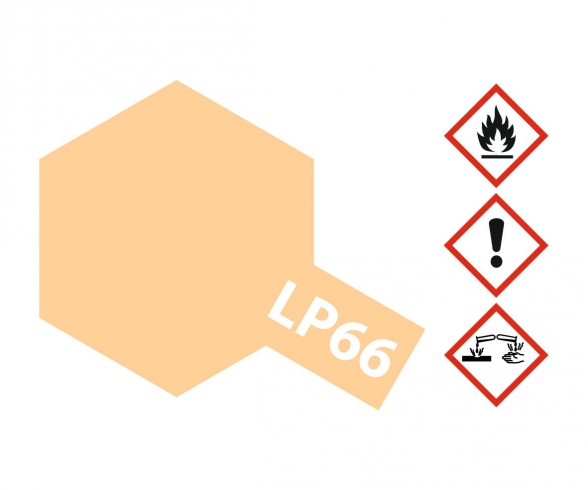 Quantity:
1
2
3
4
5
6
7
8
9
10
11
12
13
14
15
16
17
18
19
20
21
22
23
24
25
26
27
28
29
30
in stock, Delivery time 1-3 working days within Germany
This item can only be delivered to the following countries: Germany, Austria, Portugal, Netherlands, Hungary
we will pass on the reduction in VAT to you with an automatic discount in the shopping cart.
Article number: 300082166
Product: LP-66 Flat Flesh Flat 10ml

A new addition to the Tamiya Color Lacquer Paint line up is this color, which is a matte Caucasian flesh color,
great for finishing figures.

Item Contents/Information
• Tamiya Color Lacquer Paints are highly versatile - whether using them to airbrush large areas, or pick out
fine details with a brush, their stunning, consistent tones add superlative realism to your model.
• A tough membrane suits the paint ideally to use as a basecoat, resistant to enamel paints, while swift drying
times ensure an efficient painting process.
• A dedicated thinner is available.
• Bottle contents: 10ml
• Dimensions: 44mm tall, 35mm wide. These are the same dimensions as the Tamiya Color Acrylic Paint
Mini series of products, allowing you to use the same display stands.

Frequently bought together
Frequently bought together