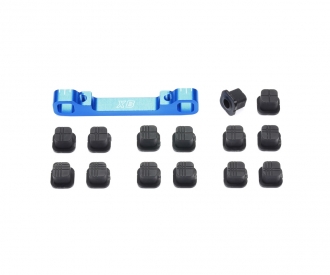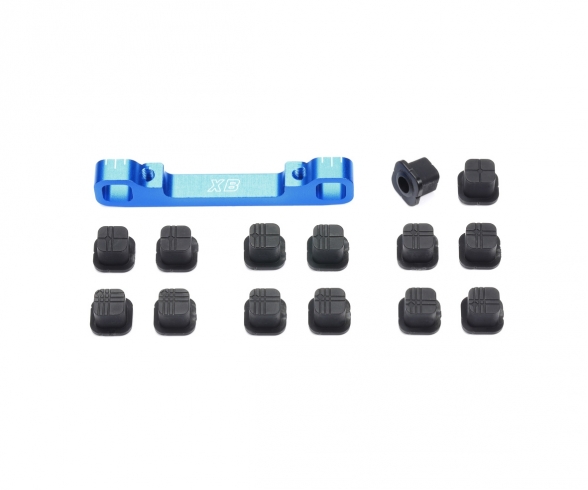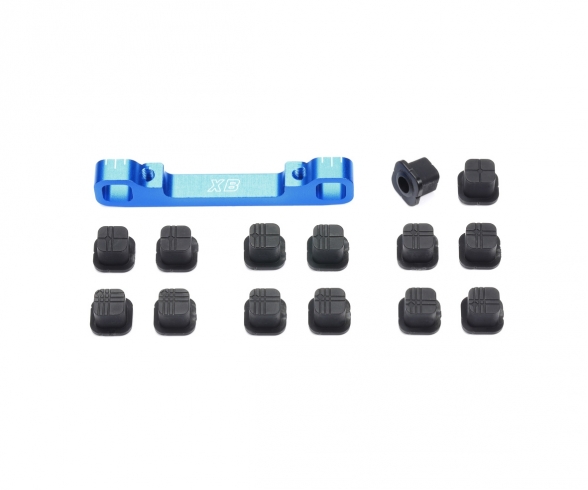 Quantity:
1
2
3
4
5
6
7
8
9
10
11
12
13
14
15
16
17
18
19
20
21
22
23
24
25
26
27
28
29
30
This item can only be delivered to the following countries: Germany, Austria, Portugal, Netherlands, Hungary
we will pass on the reduction in VAT to you with an automatic discount in the shopping cart.
Article number: 300054880 Product: Alu Adjustable SusMt (XB)
These parts are a new concept in Tamiya suspension mounts, using different bushings to allow adjustment of the following parameters: toe angle, tread, roll center and skid (caster) angle! There are three different types of mount, each with different dimensions. The bushings sprue contains 7 pairs of different bushing types, each type with a different hole for the suspension shafts, giving a total of 25 potential shaft offset positions.
Contents/Information
• Aluminum Adjustable Suspension Mount (A) x1
• Bushings Sprue x1
• This mount allows settings between XA and C
(toe angles depend upon separate suspension mounts
and bushings used).
• Mount has the iconic Tamiya blue anodized finish.
• Compatible with TRF419, TA07 and TB-05 chassis cars.
Warning! Not suitable for children under 14 years.
Frequently bought together
Frequently bought together