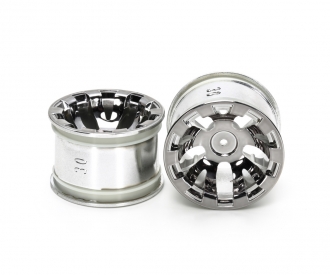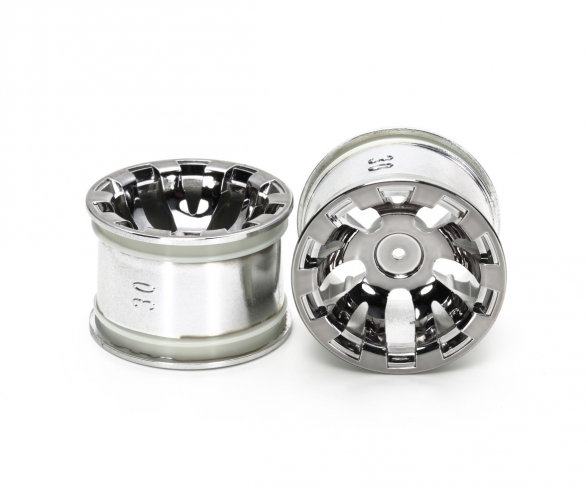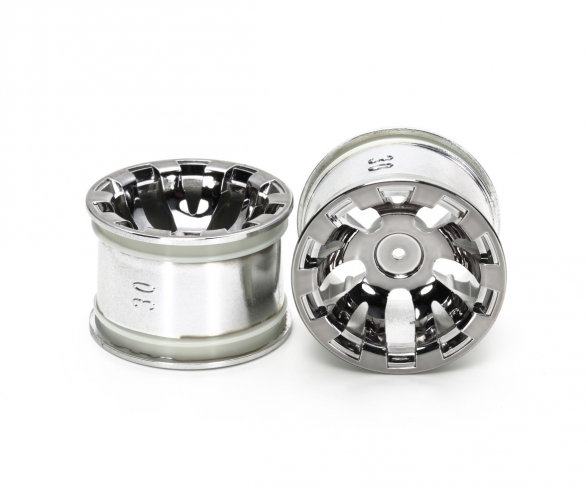 in stock, Delivery time 1-3 working days within Germany
This item can only be delivered to the following countries: Germany, Austria, Portugal, Netherlands, Hungary
Article number: 300054831
Product: T3-01 Chrome Whl 4 WSS Tire R (2)

These are plastic chrome plated rear wheels designed for the T3-01 Dancing Rider Trike kit. They offer a wider stance thereby improving stability when used in conjunction with a wider tire.

• Wheels for Rear Wide Semi-Slick Tires x2
• Attach using B7 and 2.6x20mm screws included in the chassis kit.
• Compatible with T3-01 chassis models employing dedicated tires in Item 54830.