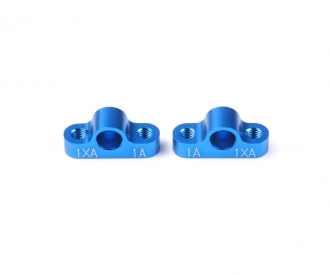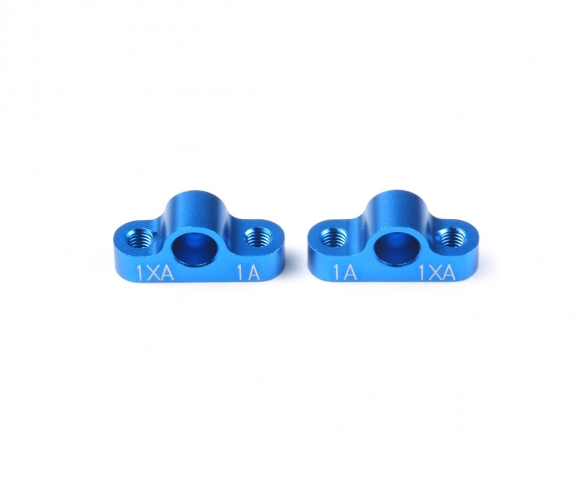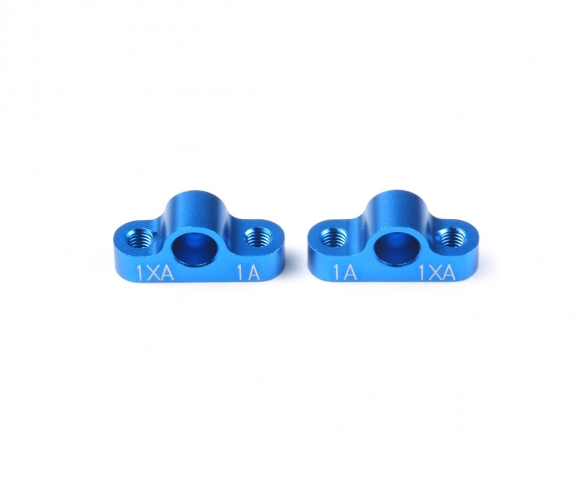 TA-05V2 Seperate Suspension Mount 1A-1XA
Article number: 300054172
Age recommendation: from 14 years
in stock, Delivery time 1-3 working days within Germany
This item can only be delivered to the following countries: Germany, Austria, Portugal, Netherlands, Hungary
Article number: 300054172
Product: TA-05V2 Seperate Suspension Mount 1A-1XA

These new aluminum Separate Suspension Mounts for TA05 Ver.II chassis machines can be used in place of the standard kit M5, 6, 8, 9 parts allowing you to further customize your toe-angle settings. In addition, when replacing the suspension mounts you have the choice of two suspension ball installation pitches (1A-1XA). When using them on the rear side of the front suspension mount, 5mm Suspension Ball (Item 50994) or 5mm Fluorine Coated Suspension Ball (Item 53709) must be used.

Aluminum Separate Suspension Mount (1A-a) X 1pc.
Aluminum Separate Suspension Mount (1A-b) X 1pc.
Can be used with 1/10 R/C Cusco Dunlop Subaru Impreza (TA05 Ver.II) (Item 58435).