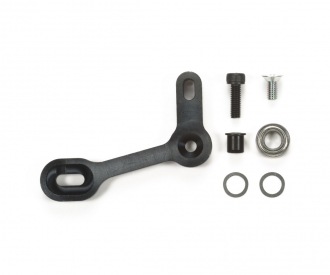 Quantity:
1
2
3
4
5
6
7
8
9
10
11
12
This item can only be delivered to the following countries: Germany, Austria, Portugal, Netherlands, Hungary
Article number: 300054751
Product: TA-07 Center Shaft Bridge steel

This bridge part fits onto the center shaft (BB21) and counter pulley in the TA07's 1-belt drivetrain. When fitted, it reduces center shaft flex and acts as a simple belt tension adjuster. By using this Hop-Up Option part, you will not need to use the plastic gear cover.
•Steel Center Shaft Bridge x1
•840 Ball Bearing x1
•Small parts for attachment included.
•Compatible with TA07 chassis cars only.