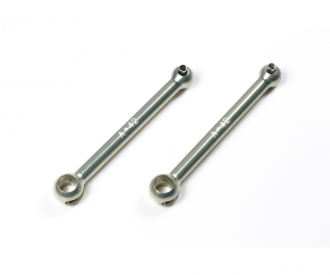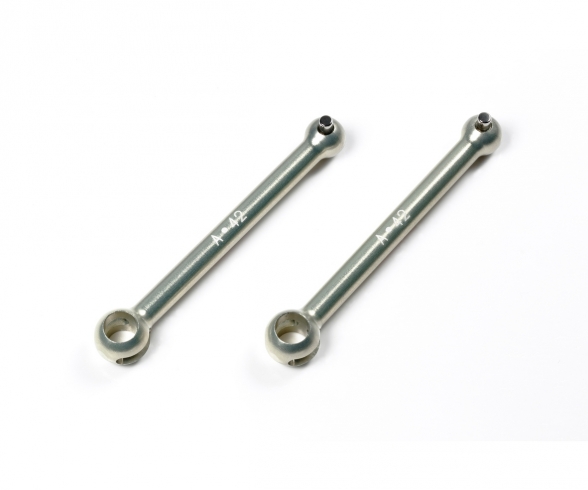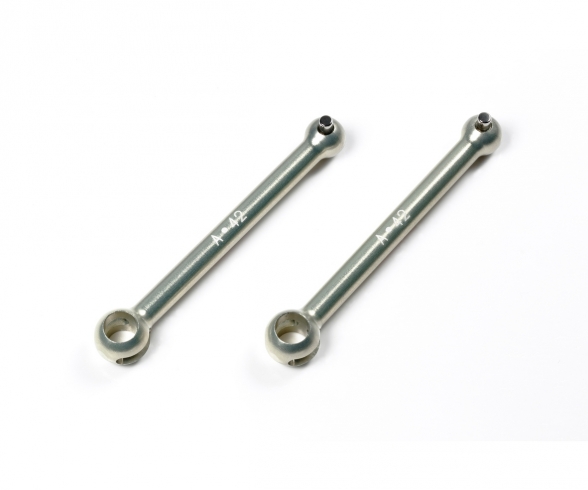 TRF/TT-02 42mm Swing Shaft (Hard) (2)
Article number: 300042356
Age recommendation: from 14 years
in stock, Delivery time 1-3 working days within Germany
This item can only be delivered to the following countries: Germany, Austria, Portugal, Netherlands, Hungary
Article number: 300042356
Product: TRF/TT-02 42mm Swing Shaft (Hard) (2)

A different thickness to standard counterparts and with a durable anodized finish, these reinforced 42mm swing shafts will provide long-lasting, efficient drive as part of your assembly type universal shaft.

Item Contents/Information
• 42mm Swing Shafts (Hard) x2
• Parts have a hard anodized finish that provides excellent durability. • Efficient drive, even with more powerful setups.
• Drive pin and cross shaft position are 90 degrees apart for smoother rotation under power.
• Compatible with TT-02 Type-S and TB Evo.6 chassis cars.