---
Sort by:
Top sellers
New
Price ascending
Price descending
Filter
---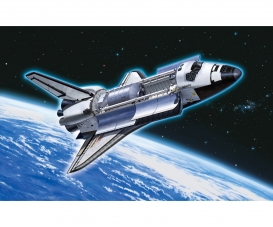 1:100 scale
1:100 Space Shuttle Atlantis
currently not in stock out of stock
Article number: 300060402 Product: 1/100 Space Shuttle Atlantis NASA's space shuttle was first launched on April 12, 1981 and the fleet has accomplished numerous historic missions throughout their 30 years of service. The spacecraft conducted the latest research and played an important role in building the largest structure in space thus far, the International Space Station. The final space shuttle mission ended on July 21, 2011 with the flight of the Atlantis and the shuttle fleet is now destined for public display in museums across the United States.
More