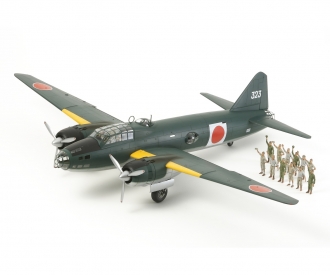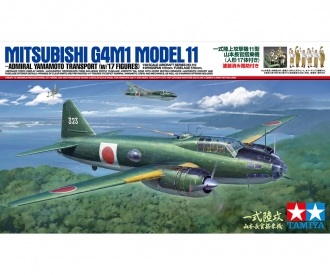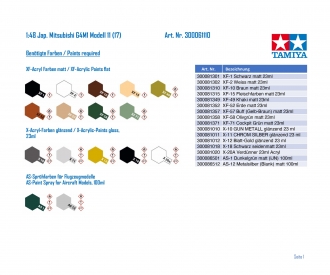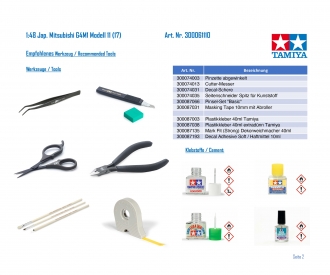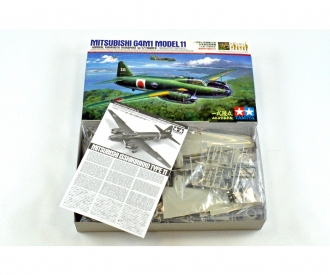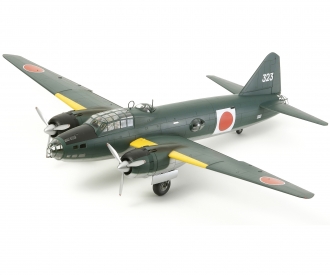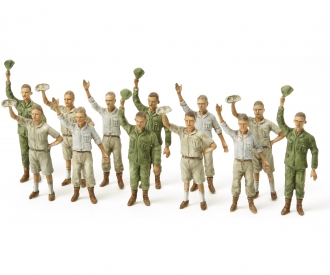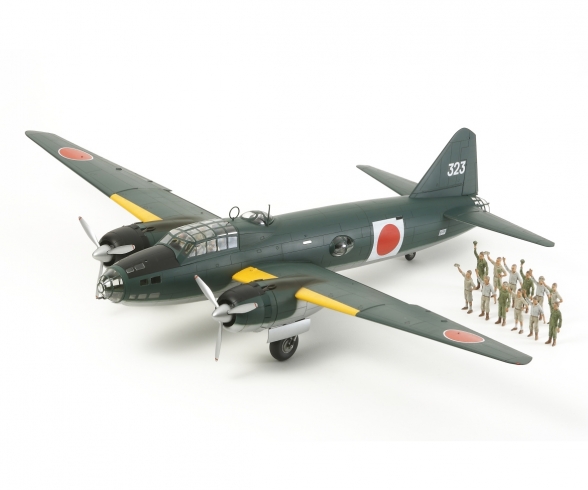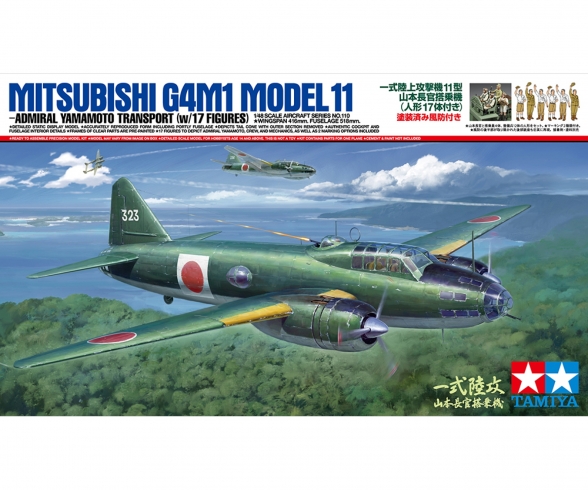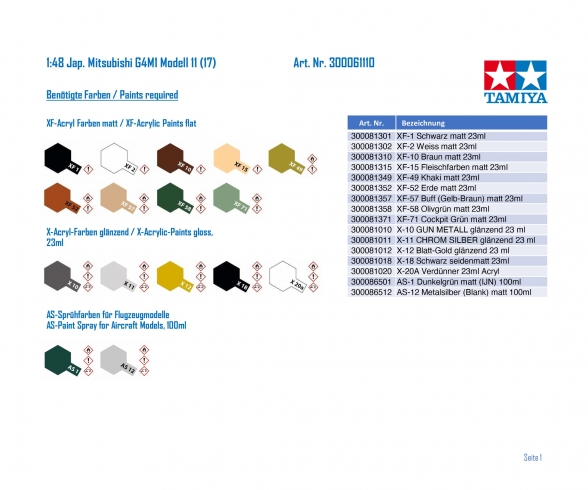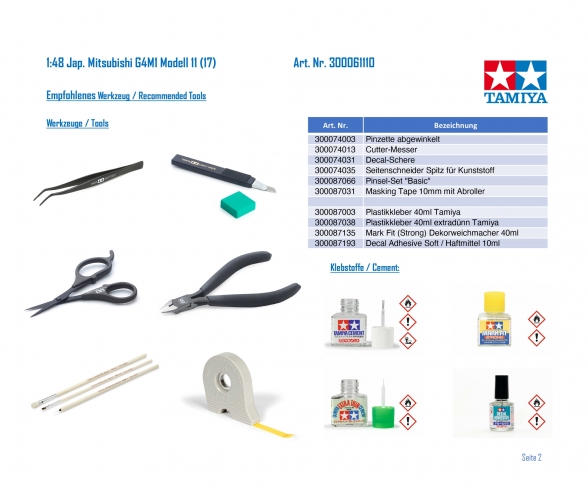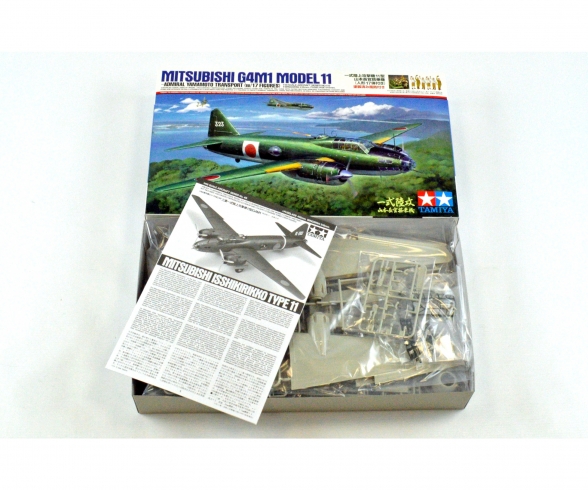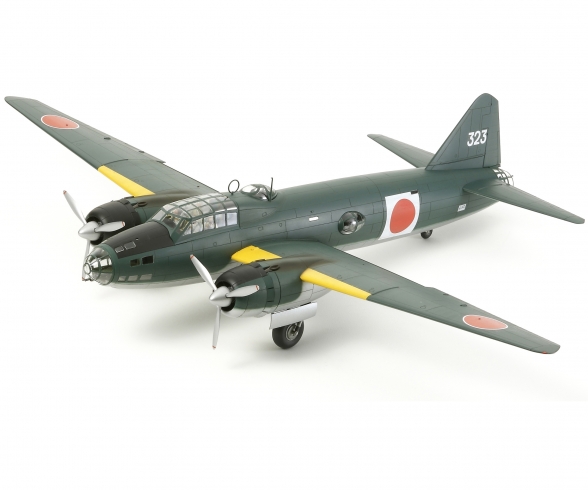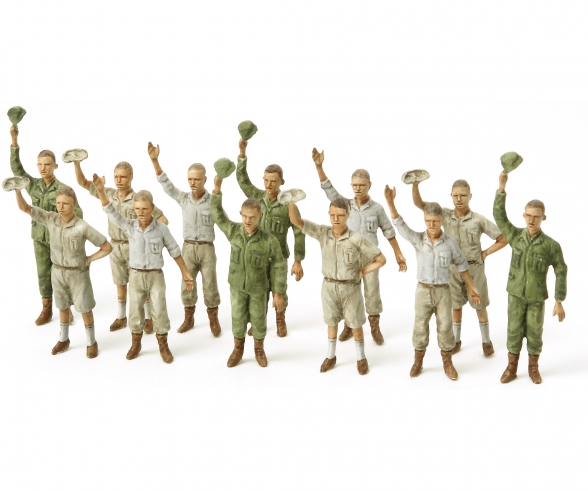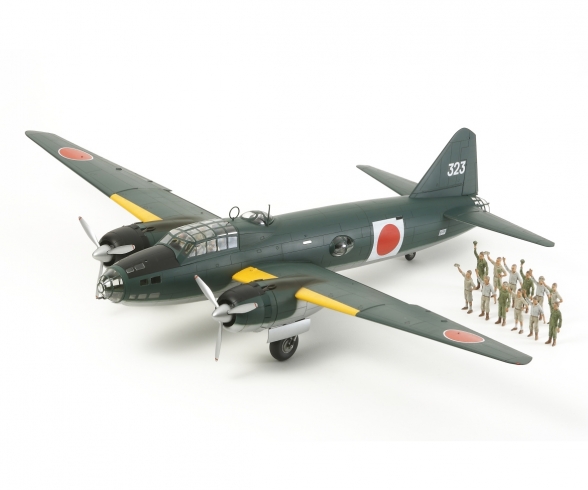 1:48 WWII Mitsubishi G4M1 Modell 11 (17)
Article number: 300061110
Age recommendation: from 12 years
Quantity:
1
2
3
4
5
6
7
8
9
10
11
12
13
14
15
16
17
18
19
20
21
22
23
24
25
26
27
28
29
30
This item can only be delivered to the following countries: Germany, Austria, Portugal, Netherlands, Hungary
we will pass on the reduction in VAT to you with an automatic discount in the shopping cart.
Article number: 300061110
Product: 1/48 WWII Mitsubishi G4M1 Modell 11 (17)

During WWII, the IJN's Combined Fleet had moved its headquarters to Truk. Admiral Isoroku Yamamoto, who commanded the Pearl Harbor Attack, arrived at Truk on April 3, 1943 and planned a visit to the forward bases at Balalae, Buin, and the Shortland Islands to boost the morale of the frontline units. However, the Americans had deciphered Japanese communications on April 13th which mentioned the details of the visit and the U.S. Army Air Force arranged an interception mission. At 6:05AM on April 18th, the two G4M1 bombers departed Rabaul for Balalae. The first aircraft, No.323, had eleven people on board, including Yamamoto. The second aircraft, No.326, had twelve people on board, including Vice Admiral Matome Ugaki. At 8:00AM, a group of P-38 Lightning fighters attacked the bombers and Yamamoto's aircraft turned left toward Buin while Ugaki's aircraft turned right toward the sea. Both aircraft were hit and Ugaki survived a crash-landing on the water, but Yamamoto's aircraft crashed into the jungle. A search party reached Yamamoto's aircraft on the evening of the 19th and his body was found outside the aircraft, still seated and with his sword in his hands. The Tamiya model faithfully captures the history of this last flight and the personnel on board.
Warning! Not suitable for children under 14 years.
- 1/48 scale plastic assembly kit
- Airplane Flaps can be depicted in either up or down position
- Detailed cockpit, dorsal gun position, and nose & tail blisters.
New parts recreate the accurate tail blister, which had the outer
section removed to enable a better field of fire for the 20mm cannon
- Pre-Painted Canopy Parts included
- Kit contains a total of 17 figures: 1 depicting Admiral Yamamoto, 1 observer,
2 pilots, 1 gunner, and 12 mechanics
- 2 kinds of decals included to depict Admiral Yamamoto's and
Vice Admiral Ugaki's transports respectively
Frequently bought together
Frequently bought together