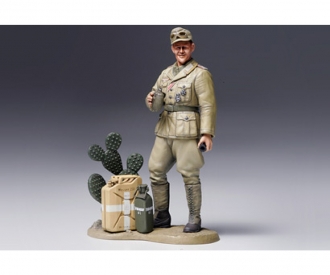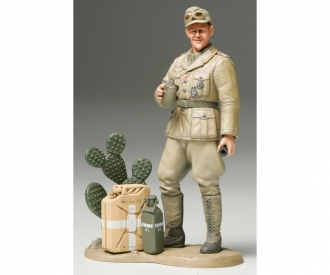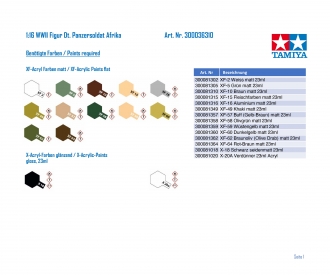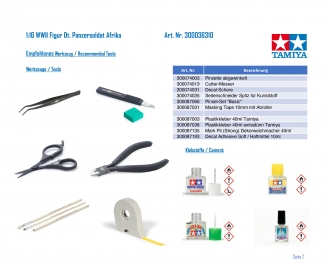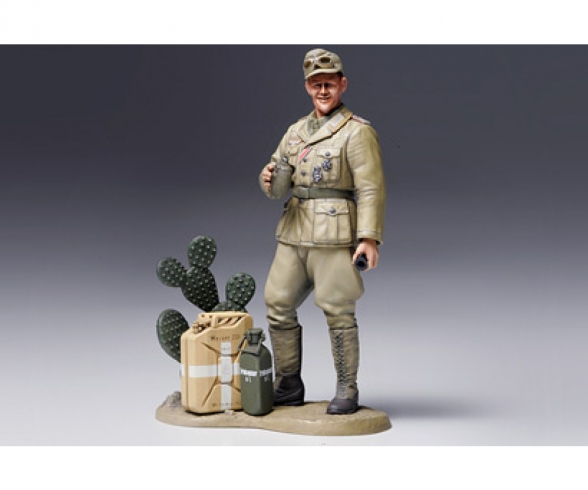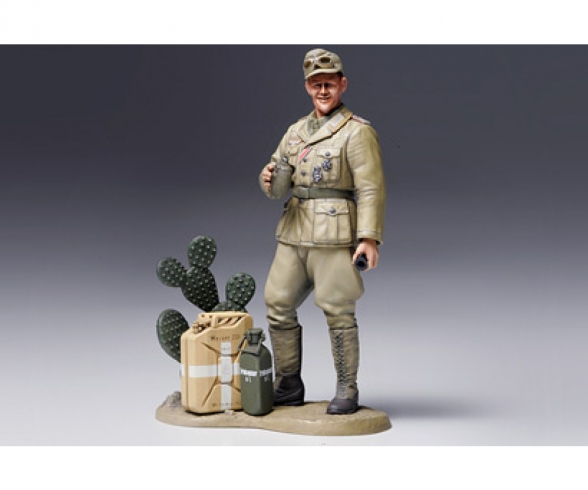 1:16 WWII Figure Ger.Tank Crewm.Africa
Article number: 300036310
Age recommendation: from 14 years
This item can only be delivered to the following countries: Germany, Austria, Portugal, Netherlands, Hungary
Article number: 300036310
Product: 1:16 WWII Figure Ger.Tank Crewm.Africa

Enjoy a Small Vignette
In February 1941, German forces were sent to aid the Italian forces in North Africa, which were being pressed hard by the British. This force was led by Field Marshal Erwin Rommel and became known as the Africa Corps. Despite being outnumbered, Rommel led them to many victories over the British through superior tactics. This is a 1/16 scale figure of an Africa Corps tank crewman and it is approximately 113mm tall, enabling the modeler to fully appreciate the clothing details and realistic facial expression.

A Relaxed Expression & Abundant Accessories
1/16 scale assembly model kit of a German Africa Corps tank crewman in tropical uniform. The jacket has four pockets, just like the M36 field uniform, and the open neck design is accurately reproduced. Decals are included to recreate the shoulder and lapel insignia as well as the armband. Furthermore, the lower body with the riding pants bunched up by the boots is also realistically depicted. Modelers can also choose to attach the standard brimmed tropical cap or one that does not have a brim. Use your painting skills to bring out the different fabric types and the dusty desert appearance. The relaxed expression of the figure is another highlight. The right hand can also be assembled to hold a canteen or a chameleon, which is of course in 1/16 scale as well. The base on which the figure stands has the atmosphere of the North African front, and a cactus, jerry can, and a canteen with cup are included as accessories, providing modelers with a simple vignette straight from the box.
Warning! Not suitable for children under 14 years.