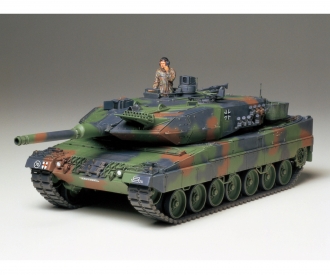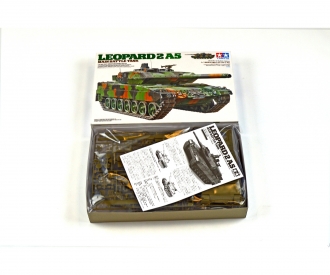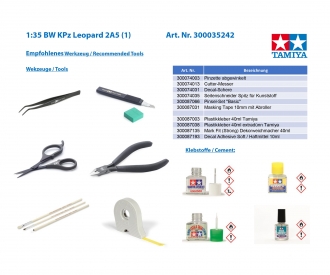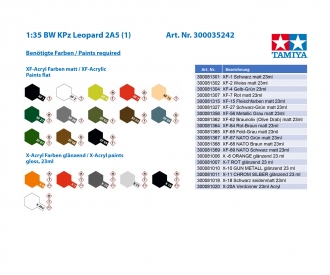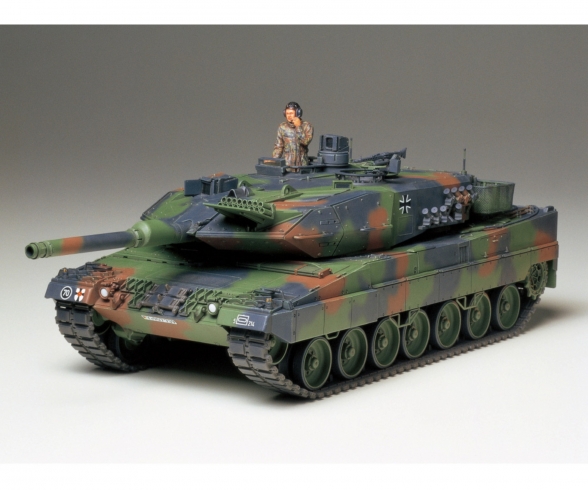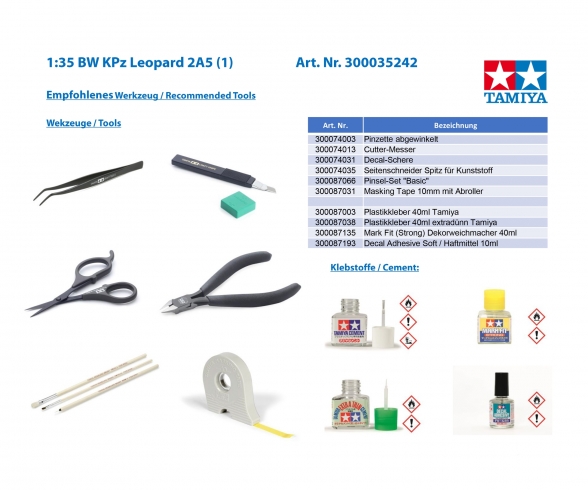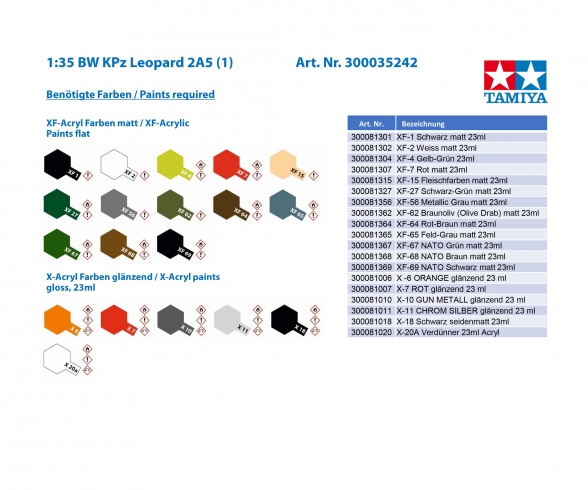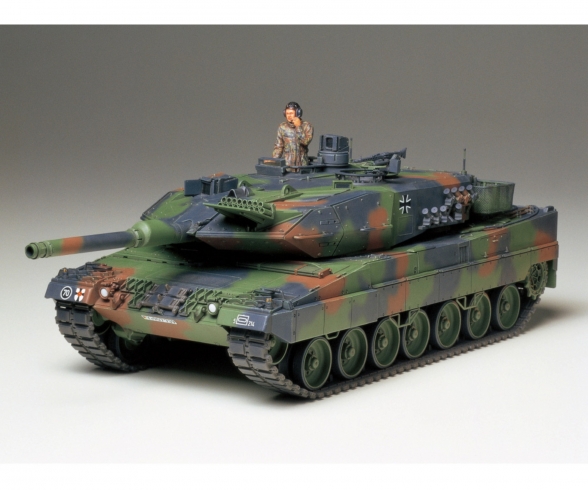 Quantity:
1
2
3
4
5
6
7
8
9
10
11
12
13
14
15
16
17
18
19
20
21
22
23
24
25
26
27
28
29
30
in stock, Delivery time 1-3 working days within Germany
This item can only be delivered to the following countries: Germany, Austria, Portugal, Netherlands, Hungary
we will pass on the reduction in VAT to you with an automatic discount in the shopping cart.
Article number: 300035242
Product: 1:35 BW MBT Leopard 2A5 (1)

The Leopard 2 is the main battle tank of the German Army and has the most powerful performance among modern tanks. The A5 is its latest version which will surely last well into the 21st century. It features add-on wedge-shaped armor on the front and sides of the turret, electric main gun stabilizer, etc. With these, defense and commander's firing control systems have been significantly improved on the A5 version, which started to be deployed to the German Army at the end of 1995.

About the Model
★This construction kit captures the authentic image of Leopard 2 A5 in detail. ★Overall length: 275mm, overall width: 108mm. ★All of the features like the add-on wedge-shaped turret armor have been accurately reproduced. ★The turret side add-on armor and sliding driver's hatch are movable. Gun mantle armored cover moves in conjunction with the main gun. ★Gun-fire simulator and a commander figure are included.
Frequently bought together
Frequently bought together