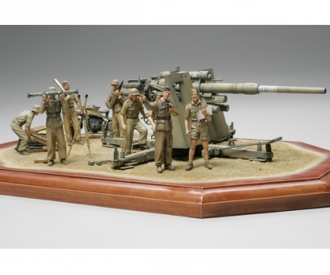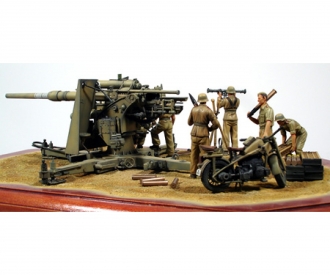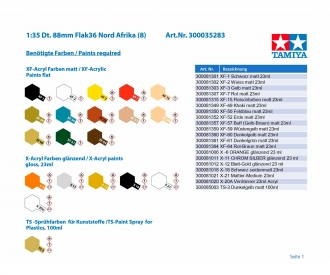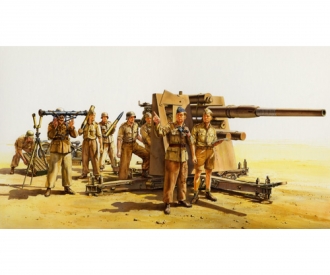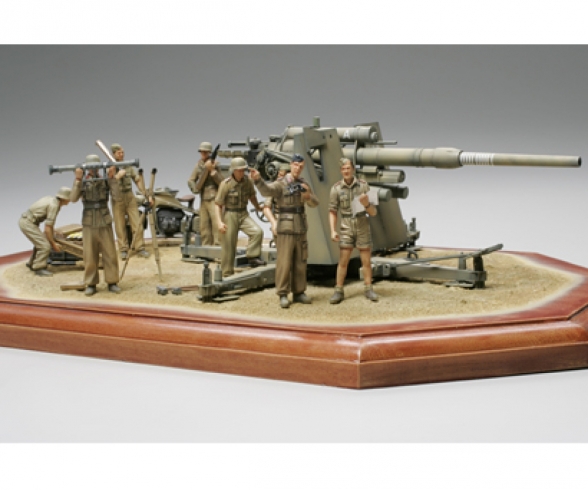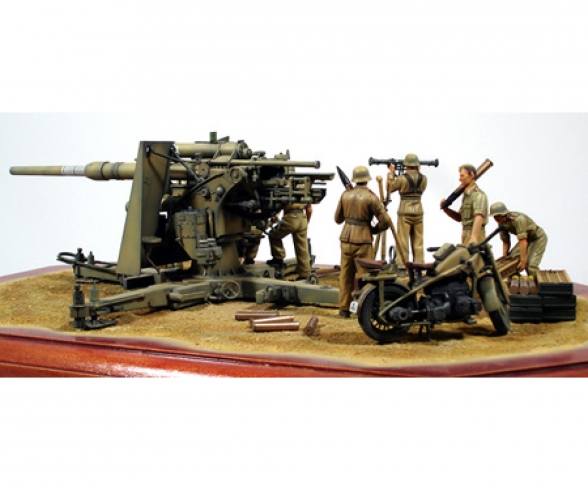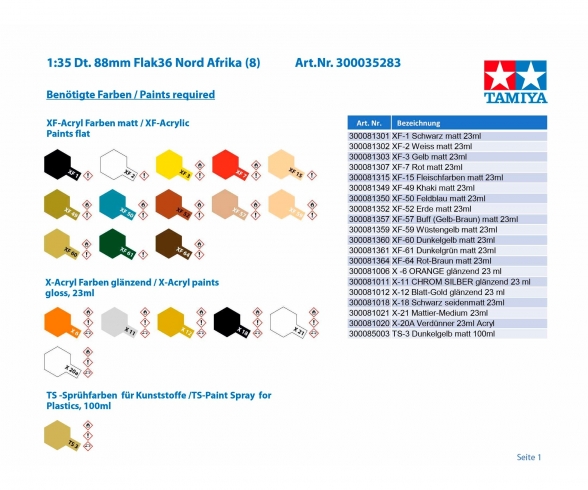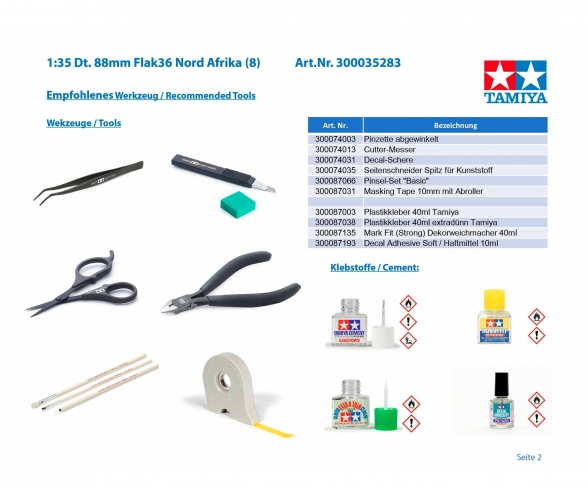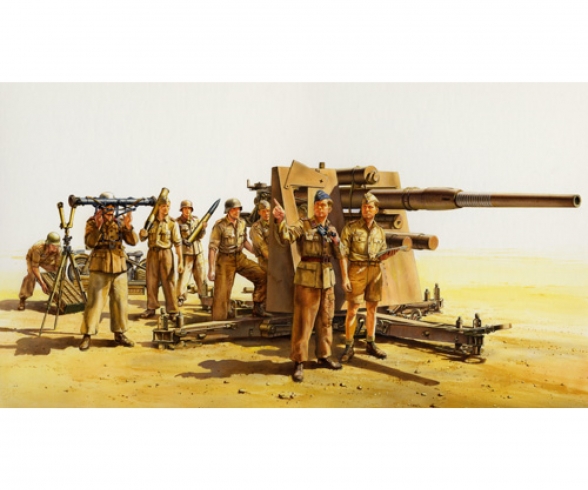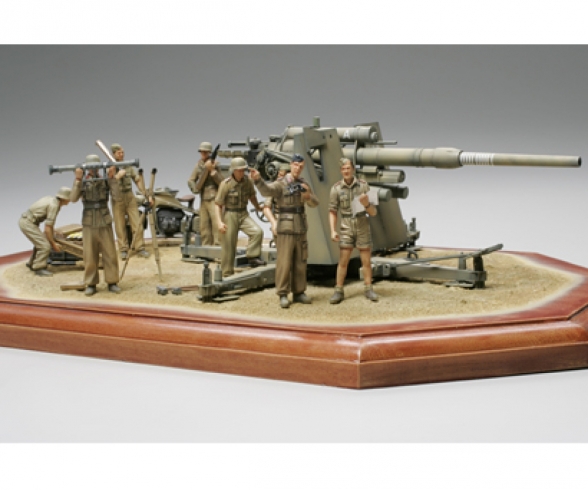 1:35 Ger. 88mm Flak36 North Africa (8)
Article number: 300035283
Age recommendation: from 14 years
in stock, Delivery time 1-3 working days within Germany
This item can only be delivered to the following countries: Germany, Austria, Portugal, Netherlands, Hungary
Article number: 300035283 Product: 1:35 Ger. 88mm Flak36 North Africa (8)
One of the most well-known stories of WWII involved an interrogation of a captured British tank crewman after the battle at Halfaya Pass. "In my opinion," he said, "it is unfair to use flak against our tanks." A German artilleryman nearby responded "Fine, but I think it most unfair of you to attack with tanks whose armor nothing but an 88 will penetrate." Starting life as an anti-aircraft artillery piece, the superb anti-tank capabilities of the gun became legendary when they were used to defeat the heavily armored British Matilda tanks in the North African desert.
About the 88mm Flak 36
The German 88mm Flak is one of the most famous artillery pieces of WWII. Designed to combat high-altitude aircraft, it was first pressed into the anti-tank role during the invasion of France in 1940, and proved to be extremely capable. The gun went on to strike fear into the hearts of Allied tank crews in Russia and North Africa.
Frequently bought together
Frequently bought together