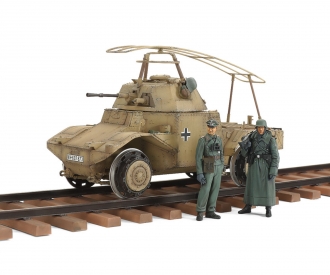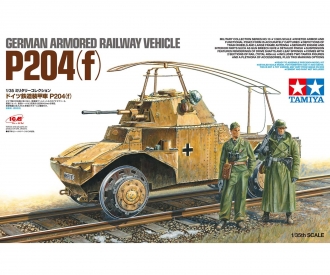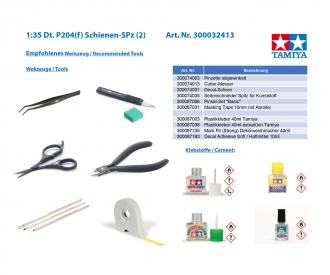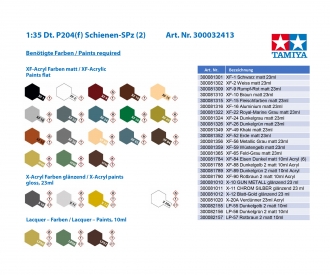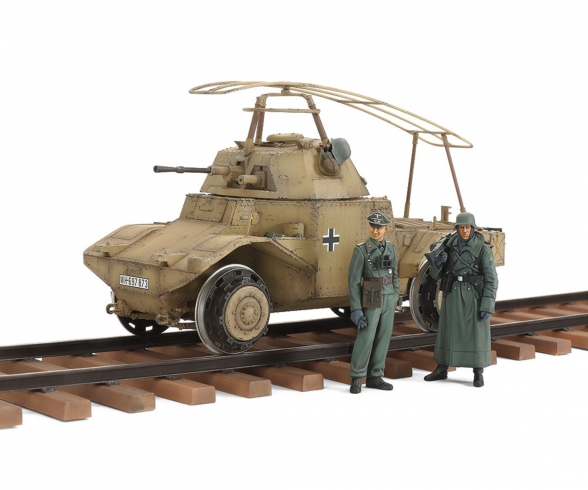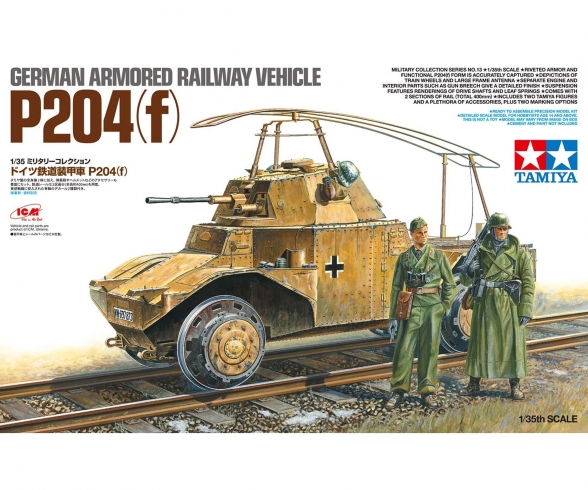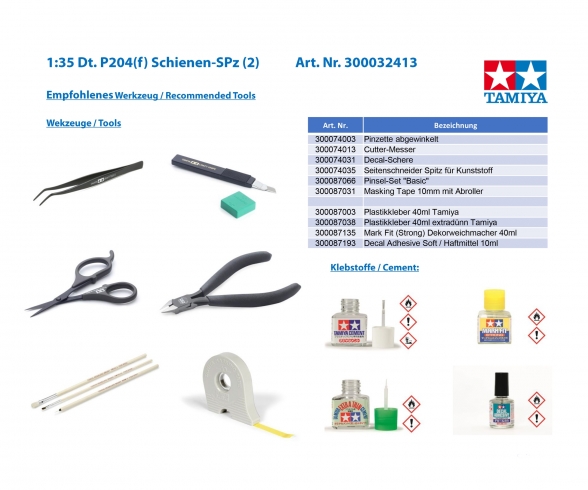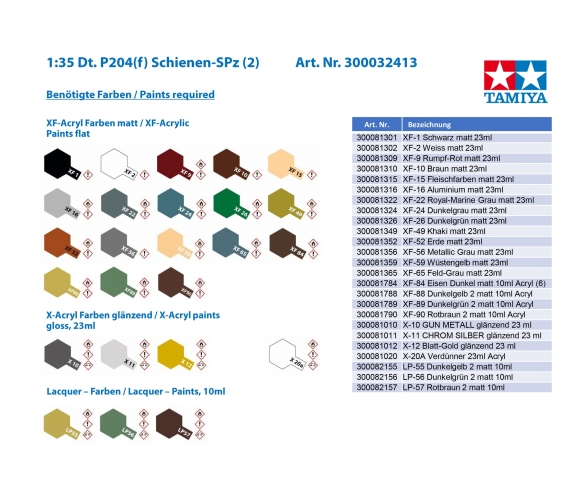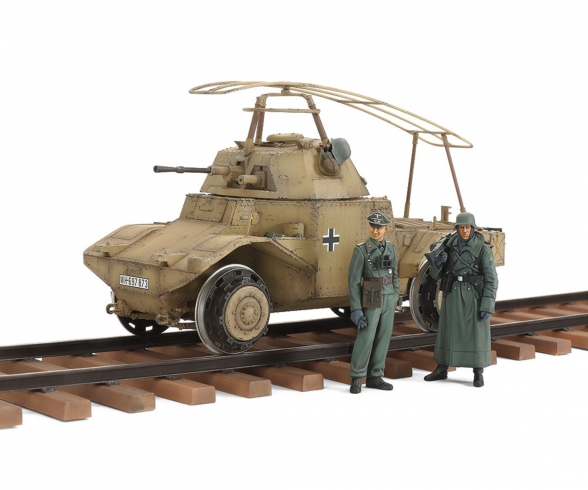 Quantity:
1
2
3
4
5
6
7
8
9
10
11
12
13
14
15
16
17
18
19
20
21
22
23
24
25
26
27
28
29
30
in stock, Delivery time 1-3 working days within Germany
This item can only be delivered to the following countries: Germany, Austria, Portugal, Netherlands, Hungary
Article number: 300032413 Product: 1/35 P204(f) Railway
This Military Collection series product takes the modern ICM P204(f) armored railway vehicle kit and pairs it with Tamiya contents such as two figures, accessories, decals and a dedicated instruction manual, all in an attractive new Tamiya package. The subject is the P204(f), which was an armored railway vehicle that German forces made by converting commandeered French AMD35 road vehicles. P204(f)s were used on railway lines on the Eastern Front, mainly given a watching brief but sometimes involved in seeking out enemy presences.
About the Model
• This is a 1/35 scale plastic model assembly kit.
Vehicle length: 145mm, width: 57mm.
• The rivet armor and functional form of the P204(f) is captured
with accuracy, as are the dedicated railroad wheels and frame
antenna.
• Two 197mm lengths of railtrack are included
(the ICM kit only included one).
• Two Tamiya figures are in the kit: a commander, plus a soldier
in greatcoat with a rifle on his shoulder.
• A plethora of accessories includes shell cases, helmets,
firearms and more.
• 2 marking options are included, recreating vehicles seen
on the Eastern Front.
• Why not build this kit up into its own mini-diorama, using just
the parts in the box?
• Vehicle and track parts are a product of ICM.