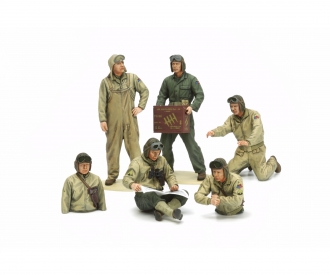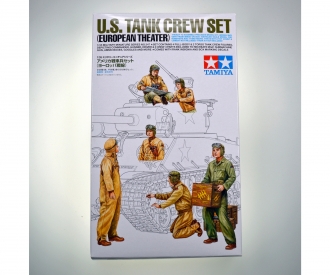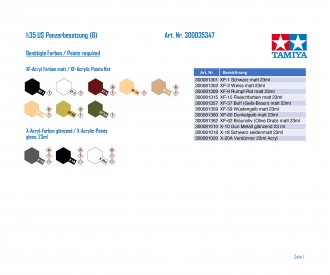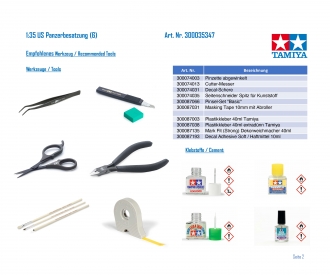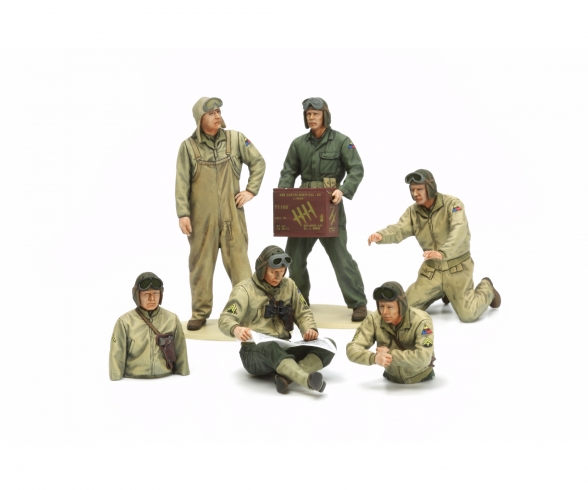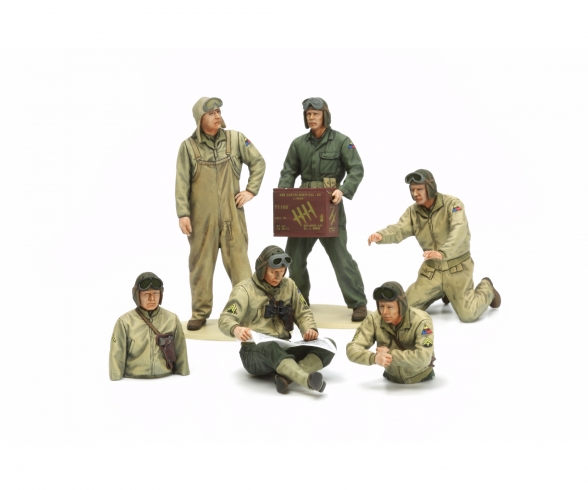 This item can only be delivered to the following countries: Germany, Austria, Portugal, Netherlands, Hungary
Article number: 300035347
Product: 1:35 US Tank Crew Euro Theater (6)

This figure set depicts a typical crew which would have been attached to a tank in Europe after the Normandy landings.
Features:
Includes parts to create 6 figures, with seated commander and cupola gunner figure poring over map, driver and loader in conversation, radio operator performing maintenance, and crew member carrying ammo cases.
Features parts to recreate accessories like M3A1 Sub-machinegun x1 and Ammo Cases (large x3, small x2).
Clear parts depict 3 different types of goggles, from early- to late-war variants.
Decals for insignia and ammo case markings are packaged in the kit.
This item is perfect to display with U.S. armor models from WWII.