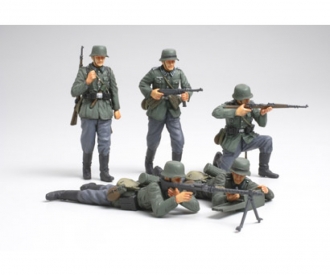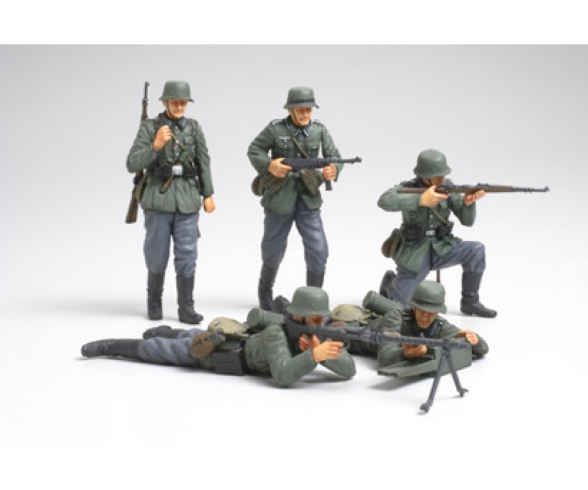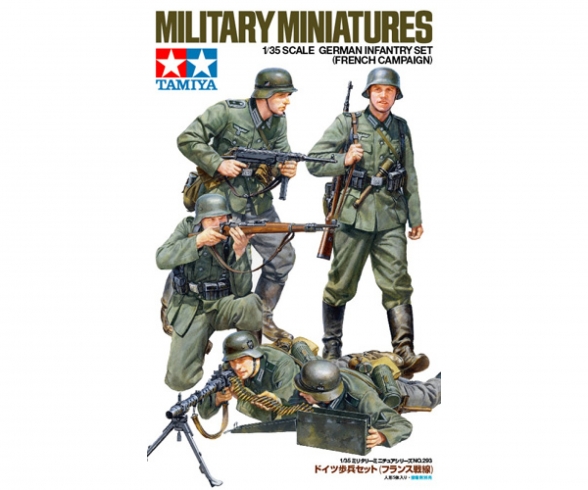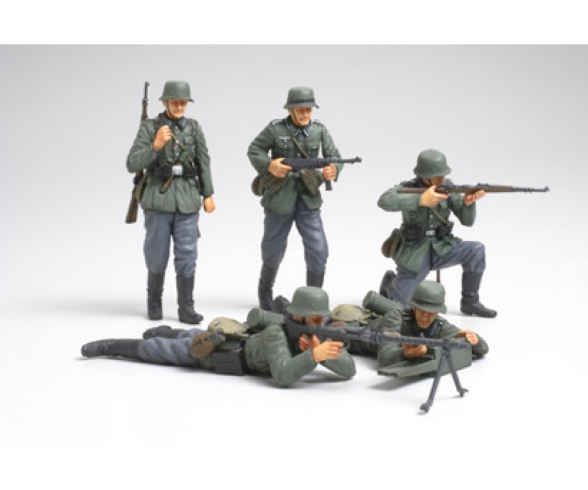 1:35 WWII Fig-Set Ger.Infant. French (5)
Article number: 300035293
Age recommendation: from 14 years
Quantity:
1
2
3
4
5
6
7
8
9
10
11
12
13
14
15
16
17
18
19
20
21
22
23
24
25
26
27
28
29
30
in stock, Delivery time 1-3 working days within Germany
This item can only be delivered to the following countries: Germany, Austria, Portugal, Netherlands, Hungary
we will pass on the reduction in VAT to you with an automatic discount in the shopping cart.
Article number: 300035293 Product: 1:35 Fig-Set Ger. Infant. French (5)
During WWII, the German combat uniform included a distinctively-shaped helmet which had a stretched neckline for added protection. The M36 combat uniform was an overall field gray color with a dark green collar, and featured four front pockets. The German soldiers also wore long black boots along with this basic uniform. At parades, the German soldiers would lift their legs high without bending their knees and perform the intensively impressive "Goose Step March."
About the Model
•Set includes 5 figures to depict German infantry in early-WWII.
•A soldier carrying an MP40 in both hands (can also be modeled to hold a rifle).
•A soldier in kneeling position preparing to fire his rifle. (can also be modeled to be holding binoculars).
•A marching soldier carrying his rifle on his shoulder (can also be modeled to be holding an MP40).
•A soldier in prone position with his MG34 machine gun (Accessories that correspond with the MG42 are also included).
•The ammo bearer who is feeding the ammunition from the ammunition case.
•All five soldier figures come with new helmets (2 of which come with camouflage belts).
•Also included are two mounting plates for the figures and a wide array of accessories to enable a variety of poses and Equipment.
Frequently bought together
Frequently bought together