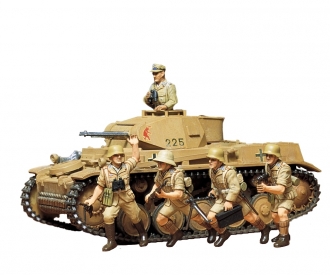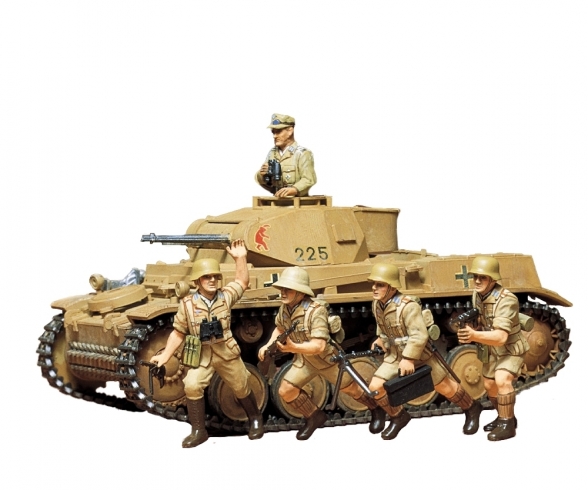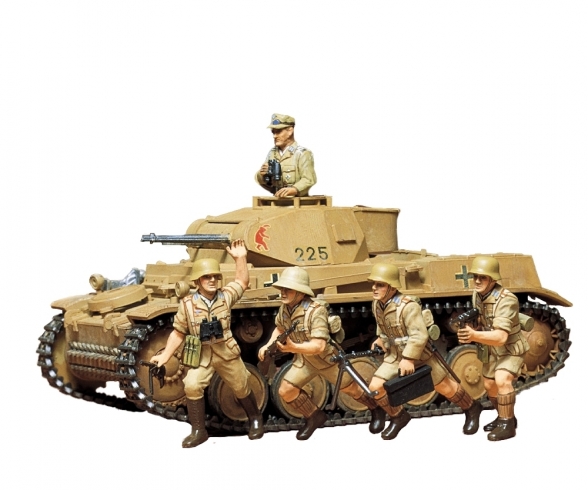 1:35 WWII PzKpfw. II Ausf.F/G (5) SK.121
Article number: 300035009
Age recommendation: from 12 years
Quantity:
1
2
3
4
5
6
7
8
9
10
11
12
13
14
15
16
17
18
19
20
21
22
23
24
25
26
27
28
29
30
in stock, Delivery time 1-3 working days within Germany
This item can only be delivered to the following countries: Germany, Austria, Portugal, Netherlands, Hungary
we will pass on the reduction in VAT to you with an automatic discount in the shopping cart.
Article number: 300035009
Product: 1/35 WWII PzKpfw. II Ausf.F/G (5) SK.121

In the morning of September 1, 1939, the German forces consisting of the 3rd, 4th, 8th, 10th and the 14th Armies invaded Poland all heading for Warsaw, its capital. This was the beginning of the 2nd World War that had shaken the whole world for six years and the Germans made a good show of their war efforts at the start with this violent surprise offensive by massed air forces and mechanized ground forces in close co-ordination, the so-called "Blitzkrieg". It was none other than the Pzkpfw 11 that had played the key role in this Blitzkrieg which started with the invasion of Poland to be followed by break-through of the Maginot-line 7 months later and ended with the surrender of France.

In anticipation of the delay in production of the two main strength tanks of the Pzkpfw III and the Pzkpfw IV then under development, the Ordnance Department decided in 1934 to develop a new tank instead to fill the gap. It gave specifications of the proposed new tank to the following three companies - the Mann, the Krupp and the Henschel. The specifications envisioned a tank weighing less than 10 tons and armed with 2 cm and 7.92 mm machine guns, one each. Among the designs of the rivaling three companies presented, the one by the Mann was selected and the Mann in cooperation with the Daimler-Benz developed a first tank of the a1 type in 1935. When 25 tanks of the same type were produced, the tank was officially named, "Panzer Kampfwagen II".

After the first 25, another 25 tanks of the a2 type and 50 of the a3 type were produced in succession by 1936. Tanks of these 3 types thus produced were equipped each with a 6-cylinder, 130HP, May-Bach HL37 engine and credited with a maximum speed of 40km/h. However, it was decried that the horse-power was not enough and the engine was replaced with a May-Bach HL-62 one of 140 HP. The frontal armour, too, was reinforced and a new tank

Warning! Not suitable for children under 3 years due to small parts. Choking hazard!
Frequently bought together
Frequently bought together