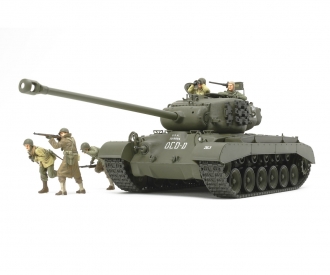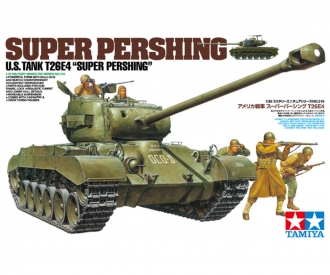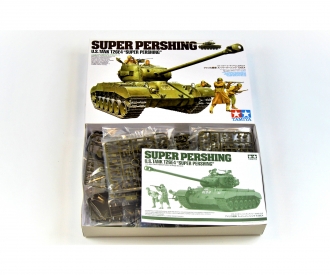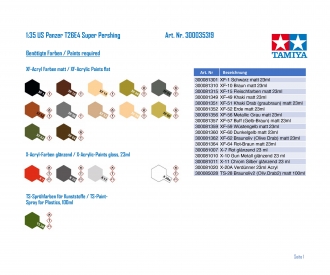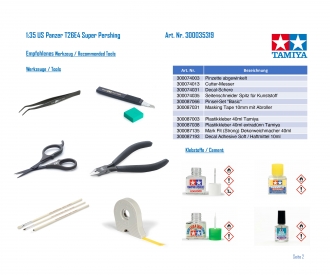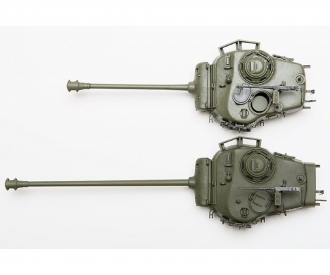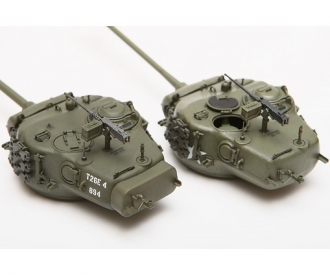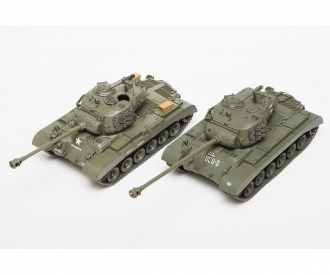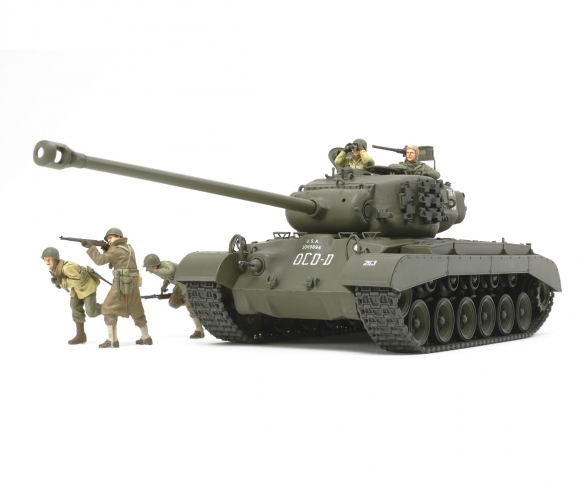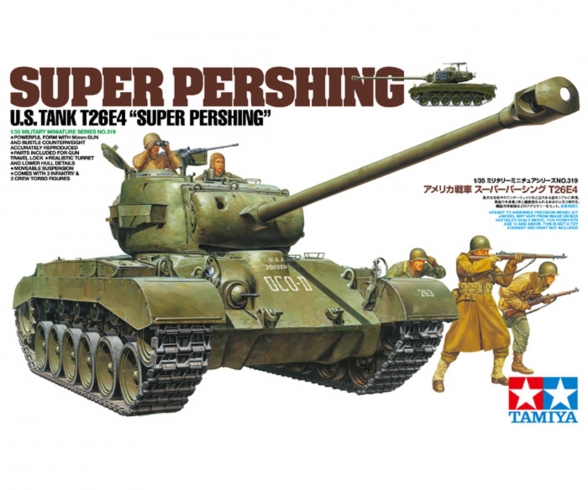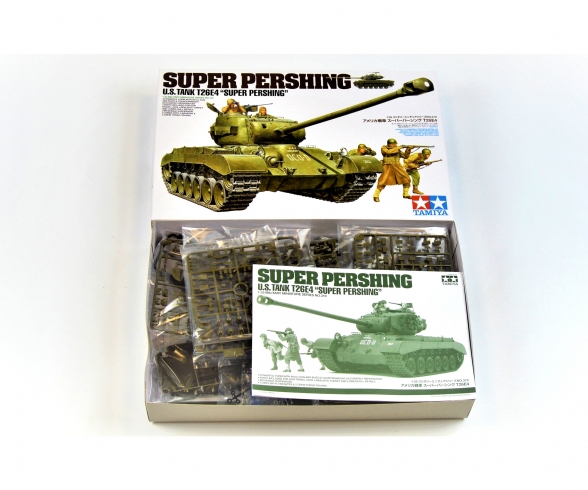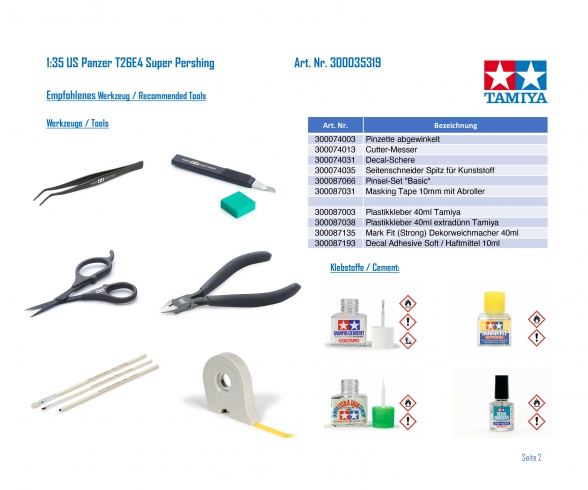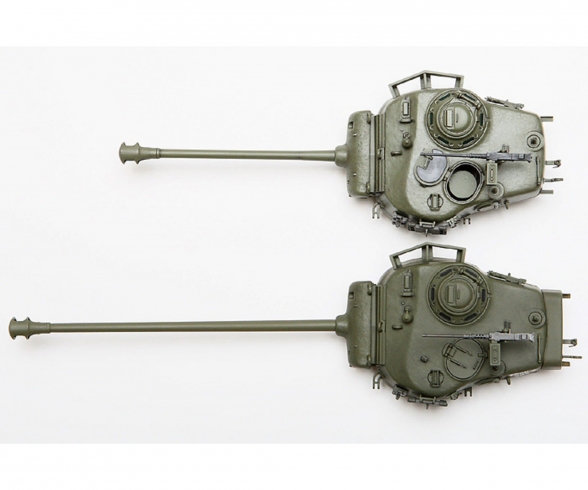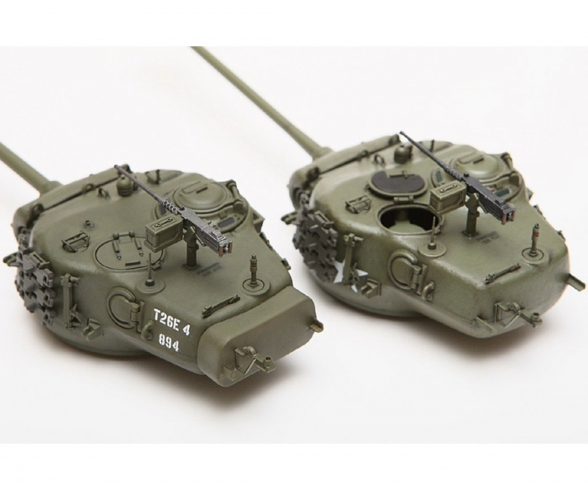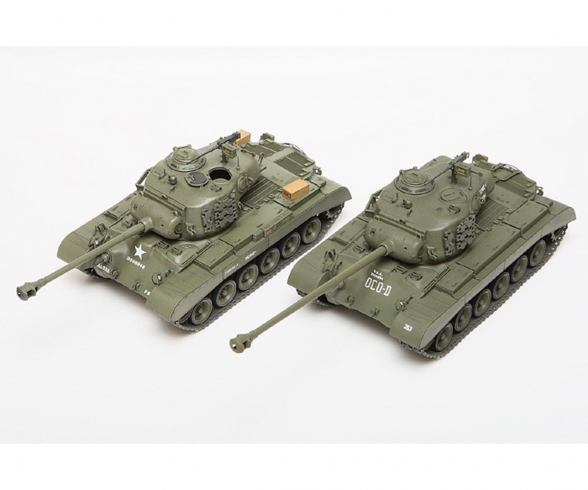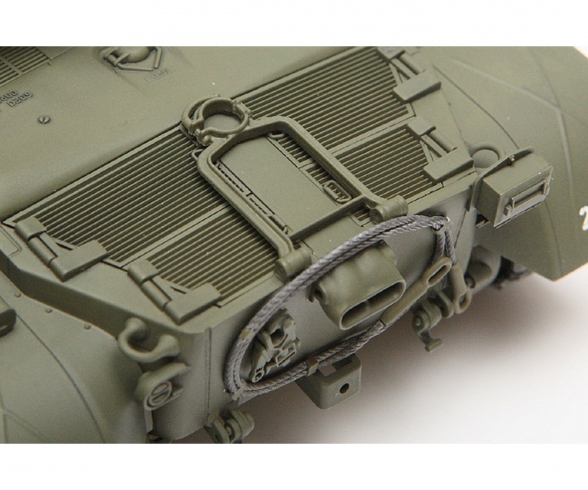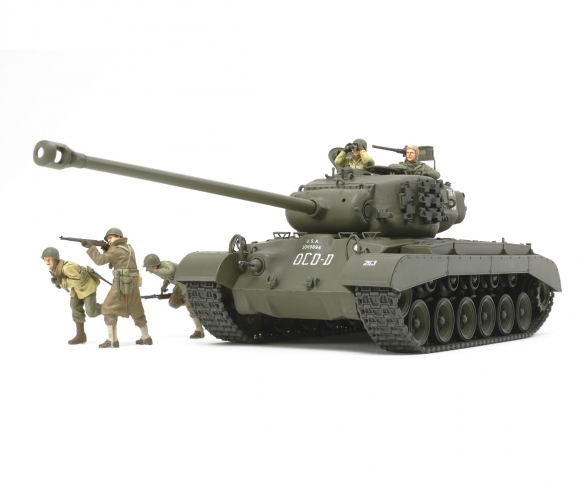 1:35 WWII US Tank T26E4 Super Pershing
Article number: 300035319
Age recommendation: from 12 years
Quantity:
1
2
3
4
5
6
7
8
9
10
11
12
13
14
15
16
17
18
19
20
21
22
23
24
25
26
27
28
29
30
in stock, Delivery time 1-3 working days within Germany
This item can only be delivered to the following countries: Germany, Austria, Portugal, Netherlands, Hungary
we will pass on the reduction in VAT to you with an automatic discount in the shopping cart.
Article number: 300035319
Product: 1:35 WWII US Tank T26E4 Super Pershing

About the M26 Pershing
Development of what would become the M26 Pershing began in 1942. It was to be a replacement for the M4 Sherman, which was the standard U.S. Army tank at the time, and features such as a lower profile hull and cast turret were incorporated during the development process of the various prototypes. This eventually culminated in the T26E1 prototype armed with the 90mm M3 gun, and from that stemmed the production version which was called the T26E3. The first T26E3s were sent to Europe in January 1944, and as they were deployed to the battlefield, they were re-designated M26. Although over 300 reached the theater before the end of the war, only 20 actually saw combat. In these limited actions, the M26s proved capable of defeating the German Panther and Tiger tanks they were designed to counter.

About the T26E4 "Super Pershing"
Although the standard M26 Pershing's 90mm M3 gun was powerful, it was not on par with the German King Tiger heavy tank's gun. Thus the T15E1 90mm gun, which was larger in caliber and fired a one-piece shell at a higher muzzle velocity, was developed. This gun was fitted onto a modified T26E1 prototype, and featured cylindrical stabilizers mounted on the turret to cope with the longer length of the gun barrel. This was the first "Super Pershing" and it was sent to Europe as well, where it was involved in just a handful of engagements against German tanks. The second "Super Pershing" was created by modifying a T26E3. This was designated T26E4 and was armed with a T15E2 90mm gun that fired a two-piece ammunition and a redesigned gun mount to eliminate the need for the stabilizers. This pre-production T26E4 "Super Pershing" was not sent to Europe. The modifications that were tested on this pre-production T26E4 were incorporated into the actual production-spec T26E4s, of which 25 were built before production was canceled


Warning! Not suitable for children under 3 years due to small parts. Choking hazard!
Frequently bought together
Frequently bought together