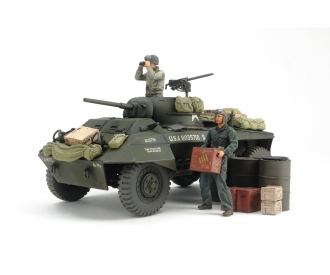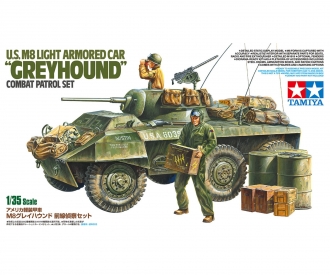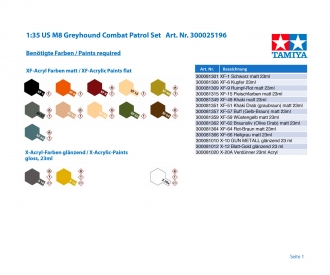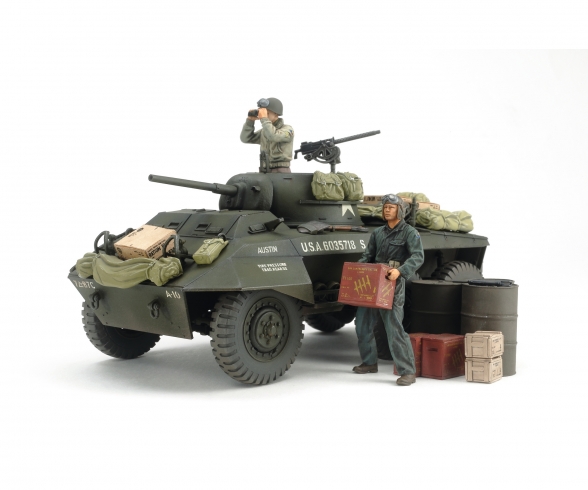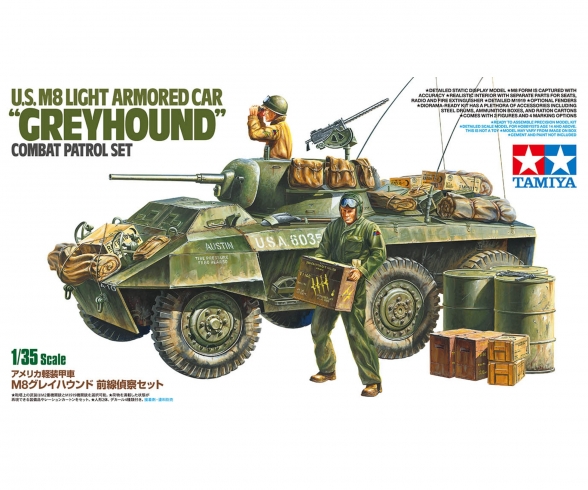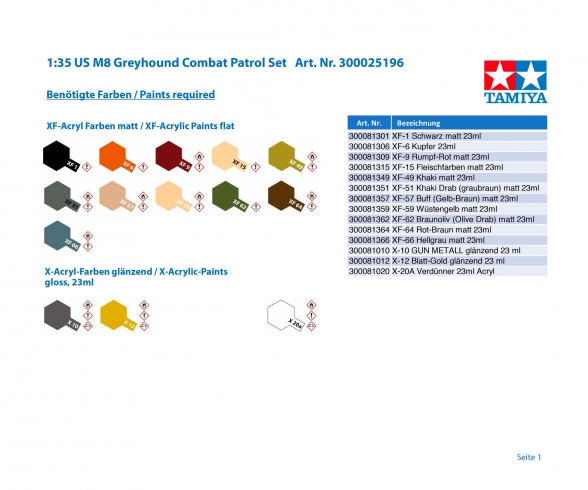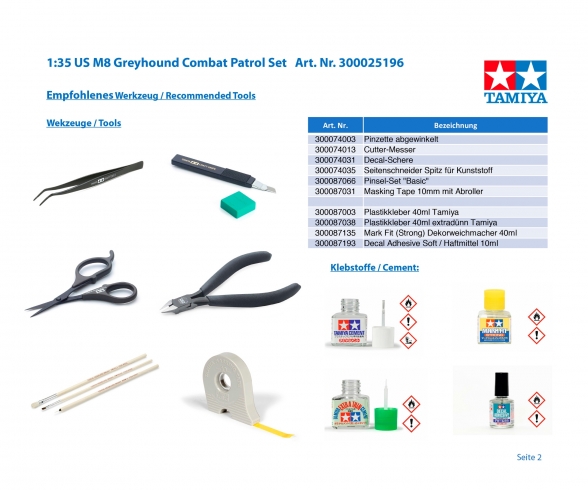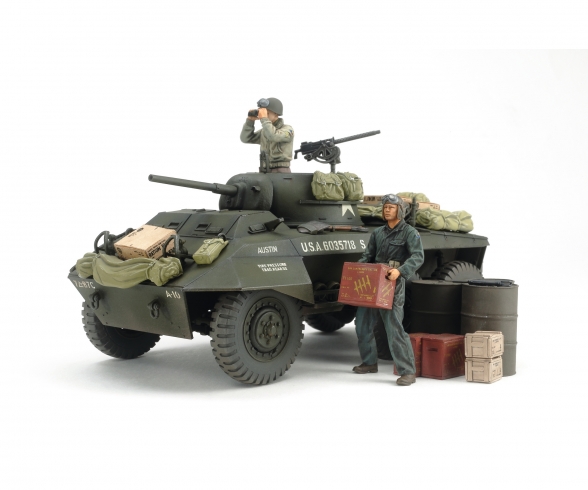 Quantity:
1
2
3
4
5
6
7
8
9
10
11
12
13
14
15
16
17
18
19
20
21
22
23
24
25
26
27
28
29
30
in stock, Delivery time 1-3 working days within Germany
This item can only be delivered to the following countries: Germany, Austria, Portugal, Netherlands, Hungary
we will pass on the reduction in VAT to you with an automatic discount in the shopping cart.
Article number: 300025196
Product: 1/35 U.S. M8 Light Armored Car "Greyhound" Combat Patrol Set

This is a limited edition release which pairs the popular M8 "Greyhound" armored car kit (Item 35228) with an existing figure and accessories, plus a sheet for creating new ration cartons – great for creating a mini-diorama straight out of the box. The speedy Greyhound was capable of nearly 90km/h and could defend itself too, with a turreted 37mm gun and armor between 10 and 25mm thick. Astonishingly for a vehicle that saw its service debut in 1943, the M8 still serves some militaries in the current day.

About the Model
• This is a 1/35 scale plastic model assembly kit. Length: 143mm.
• A newly-created sheet depicts the 10-in-1 ration that nourished U.S. troops in the second half of WWII.
• Includes parts for a figure from Item 35347, which depicts a tanker lugging a large case. Also included, of course, is the original commander figure from Item 35228.
• Includes plenty of accessories from Item 35229, such as a variety of jerry cans, buckets and oil drums, plus canvas bags and sacks that will add lots of life to your model.
• Parts recreating the M1919 are used from Item 35360.
• A supplementary instruction sheet includes ideas for positioning of accessories and figures.
Frequently bought together
Frequently bought together