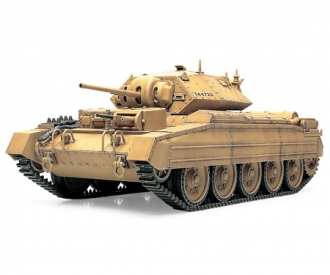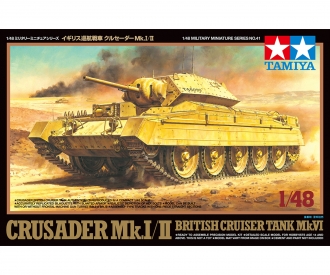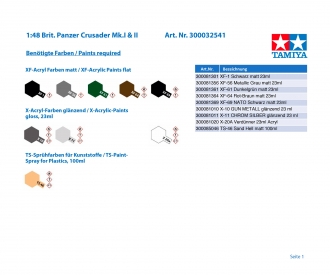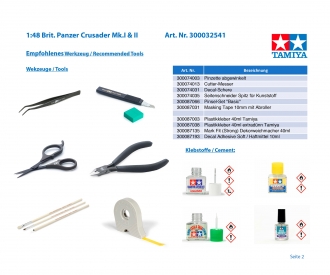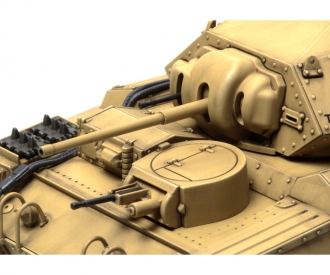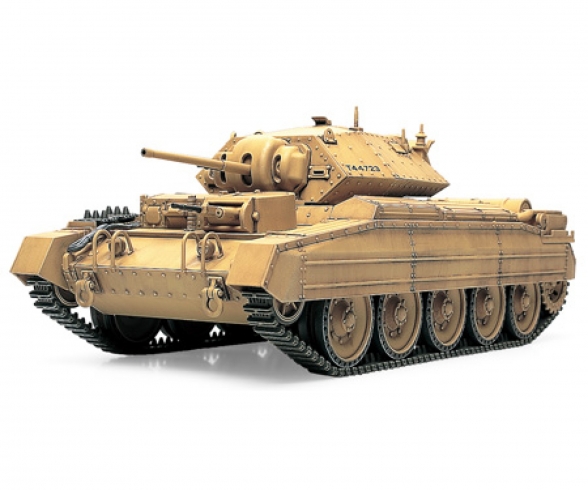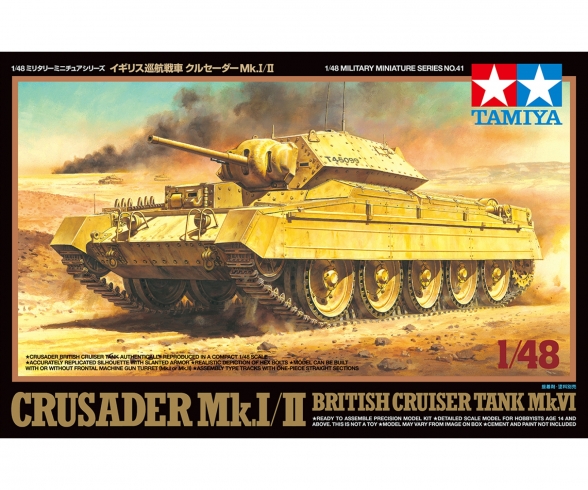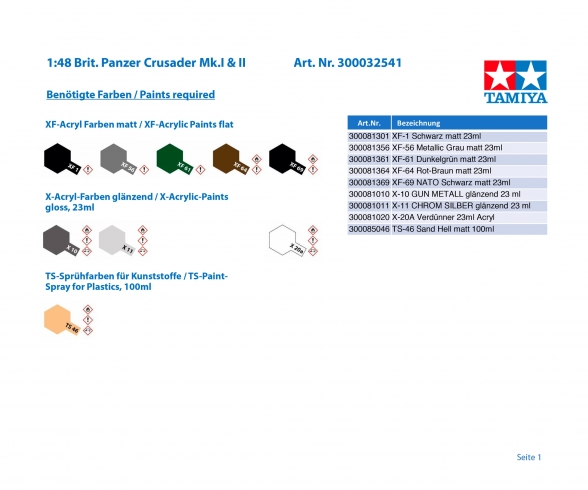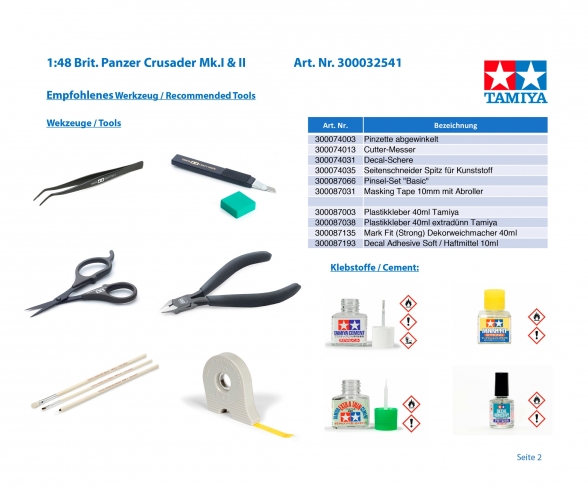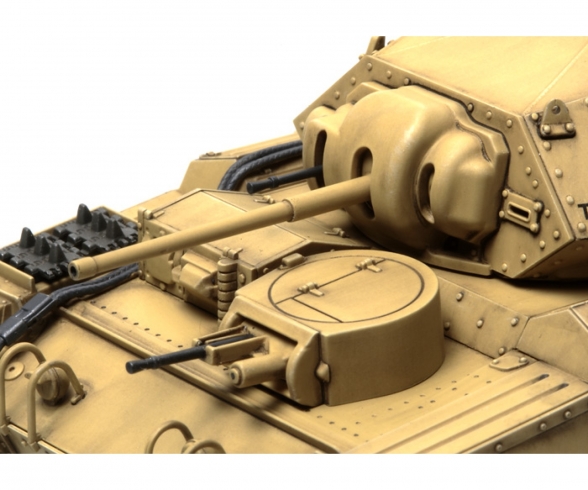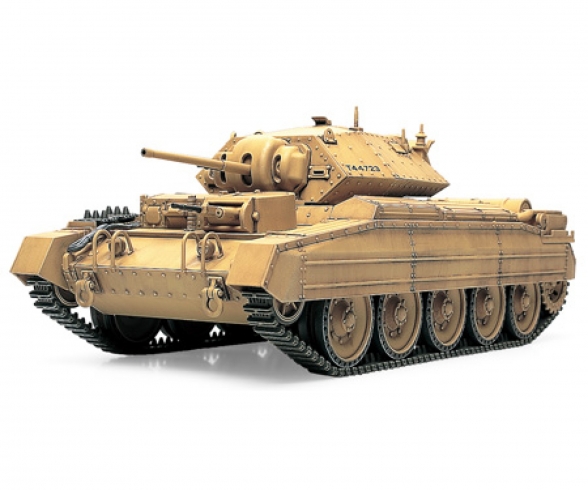 Quantity:
1
2
3
4
5
6
7
8
9
10
11
12
13
14
15
in stock, Delivery time 1-3 working days within Germany
This item can only be delivered to the following countries: Germany, Austria, Portugal, Netherlands, Hungary
Article number: 300032541
Product: 1:48 Brit. Panzer Crusader Mk.I&II

In the 1930's, a British mission observed the field maneuvers of the Russian army and were impressed by the performance of some of their tanks, which were influenced by the designs of American Walter Christie. The British decided to develop their own fast "cruiser" tank for their army and their efforts eventually resulted in the Crusader. When it entered operational service in 1941 as part of Operation Battleaxe in North Africa, the Crusader was found to be faster than its German counterparts, but had a less powerful gun, thinner armor, and was less reliable. Nevertheless, it served well as a battletank until replaced by newer designs.

About the model

- Highly-detailed assembly kit display model of the Crusader Mk.I/Mk.II Cruiser Tank in the compact, diorama-friendly 1/48 scale. - Length: 132mm
- Differences in turret details between the two variants such as machine gun turret and front panel meticulously replicated.
- Die-cast chassis for added weight and realism.
-Tank treads are assembly type, with the upper section featuring realistic sag effect.
- 3 types of markings included.