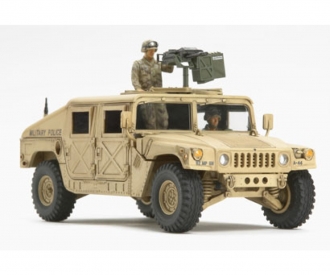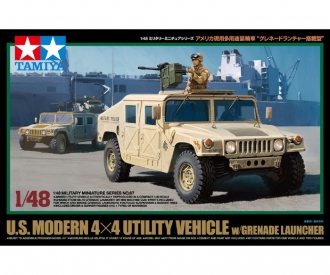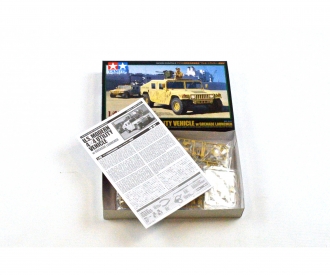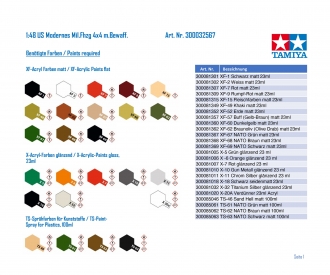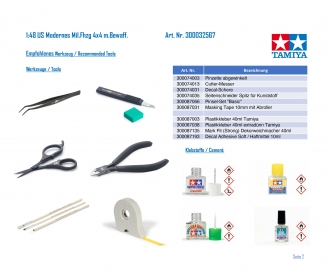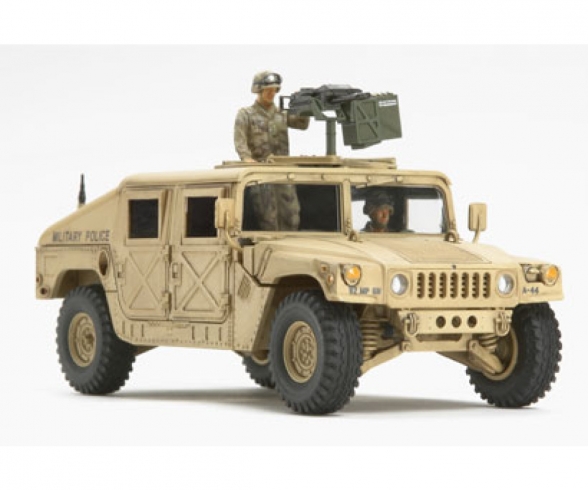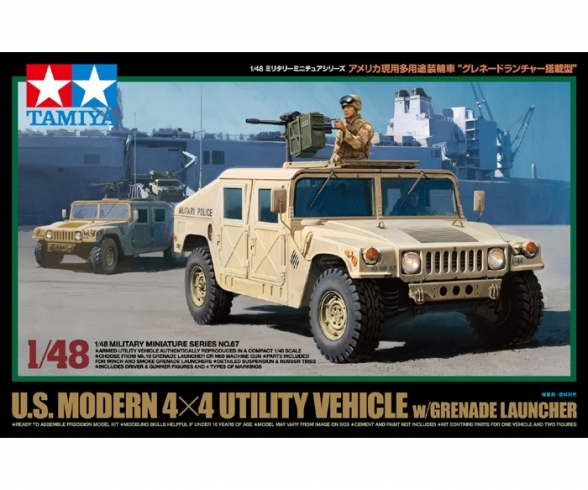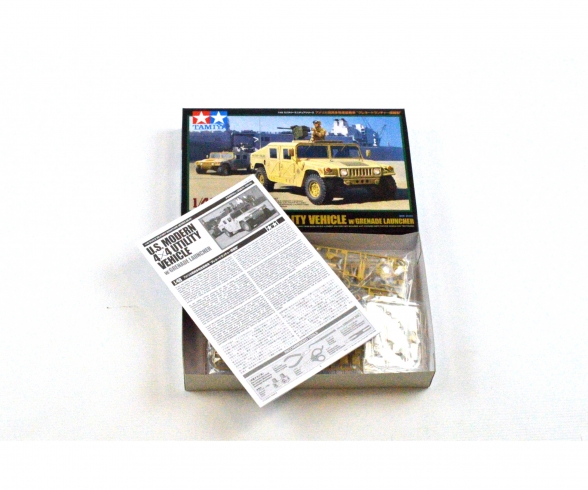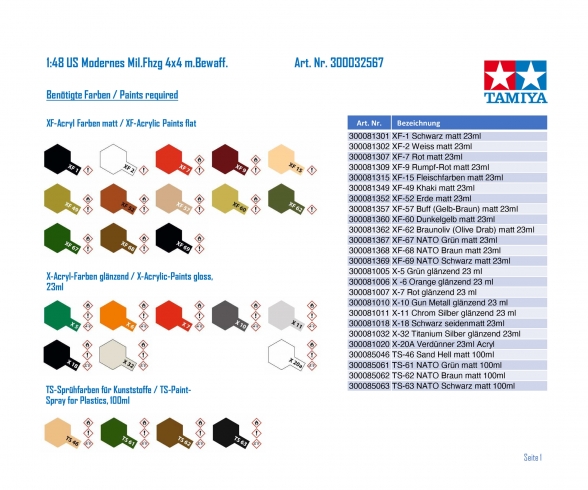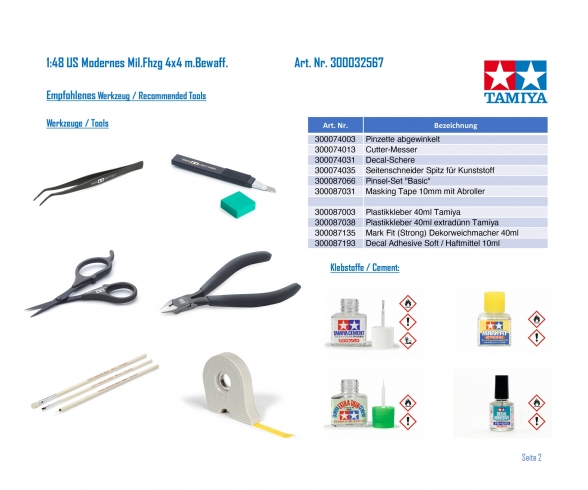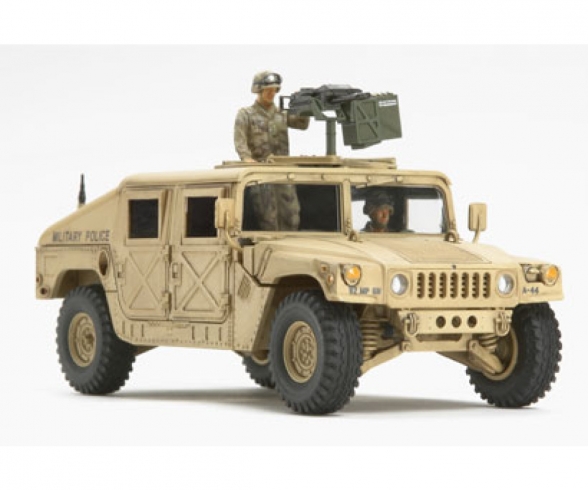 1:48 US Modern 4x4 Utili.Veh.4x4 w/Gren.
Article number: 300032567
Age recommendation: from 14 years
in stock, Delivery time 1-3 working days within Germany
This item can only be delivered to the following countries: Germany, Austria, Portugal, Netherlands, Hungary
Article number: 300032567
Product: 1/48 US Modern 4x4 Utili.Veh.4x4 w/Grenade Launcher

Powerful Guard
In the 1980s, U.S. military developed new general-purpose vehicles which were intended to be used for a wide variety of military duties. Depending on the body type and fitted equipment, it could perform a wide range of roles. Of those different variants, the armament carrier type was one of the most numerous. Fitted with powerful armament such as an Mk.19 grenade launcher and M60 machine gun on a ring mount, they are used to guard units and important facilities in difficult conditions including the 1991 Gulf War, being vital for U.S. military activities.

About the Model
This is a 1/48 scale plastic assembly kit model of the U.S. Modern 4x4 Utility Vehicle w/Grenade Launcher. Length: 100mm.
★The dynamic form of the vehicle fitted with an Mk.19 grenade launcher on a ring mount has been realistically reproduced.
★You can also assemble the model with an M60 machine gun. ★Parts for winch and smoke grenade launchers are also included allowing a variety of diorama possibilities.
★Detailed suspension and realistic rubber tires.
★Driver and gunner figures as well as 4 kinds of markings to depict a vehicle seen during the Gulf War included.