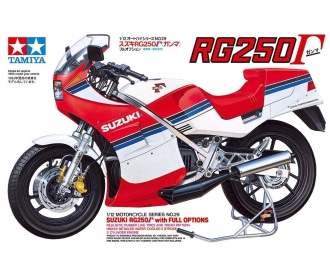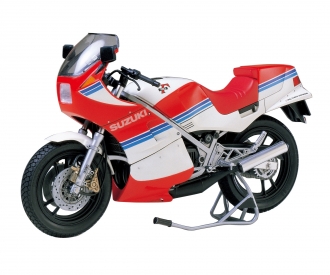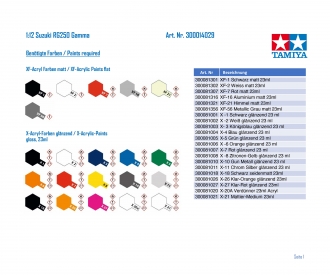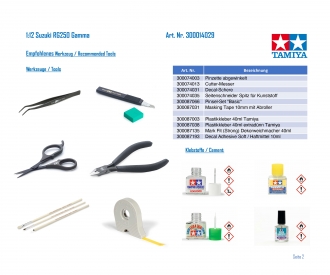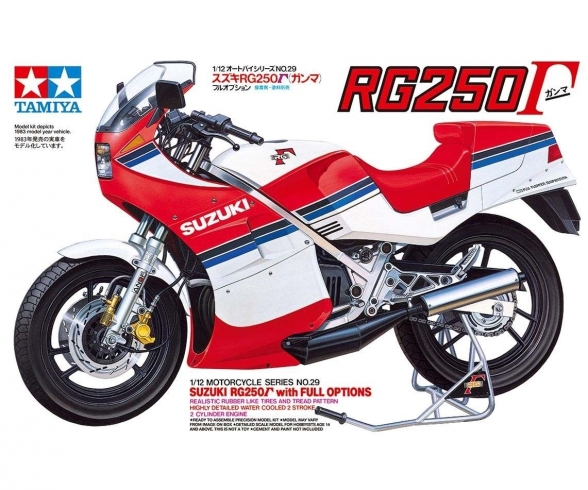 New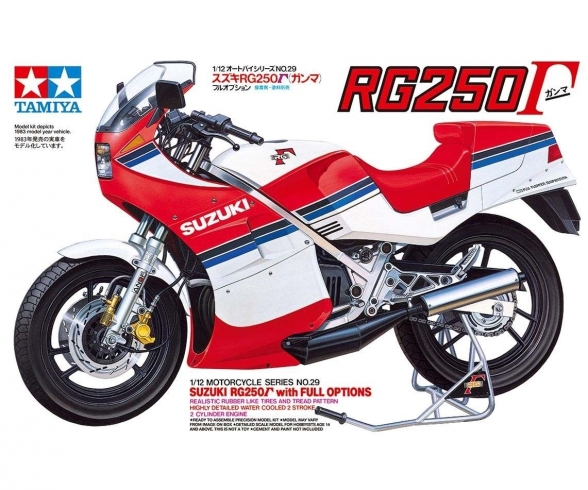 1:12 Suzuki RG250 R Gamma Full Options
Article number: 300114029
Age recommendation: from 14 years
This item can only be delivered to the following countries: Germany, Austria, Portugal, Netherlands, Hungary
Article number: 300114029
Product: Suzuki RG250 F Full Options

This timeless Tamiya kit – originally from 1984 – now gets a welcome re-issue. The Suzuki RG250 Γ (Gamma), was produced in the mid-1980s and effectively a scaled down version of the 1982 500cc World Road Champion. It featured a lightweight aluminum frame and aerodynamic fairings, plus Suzuki full floater suspension. A water cooled 247cc 2-cylinder 2-stroke engine gave 45hp and superb acceleration. This model recreates a bike with "full options" such as racing stand and undercowl, plus single seat depicted.