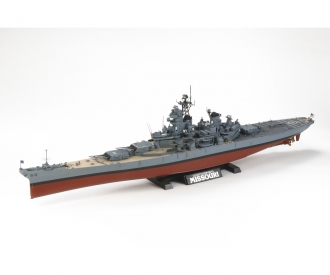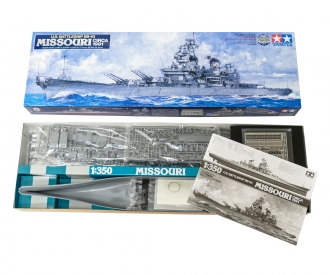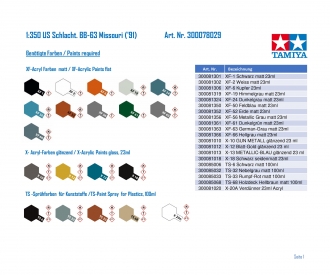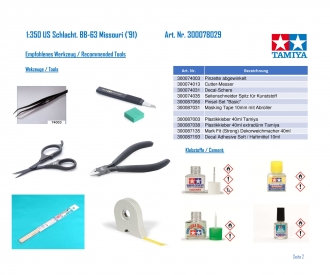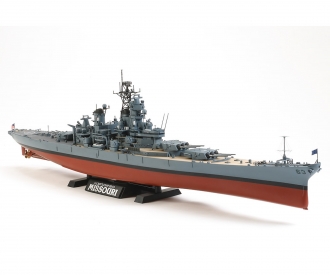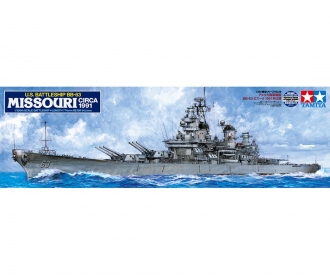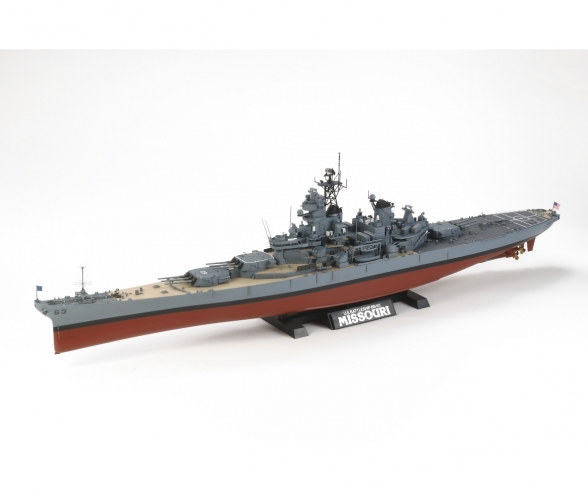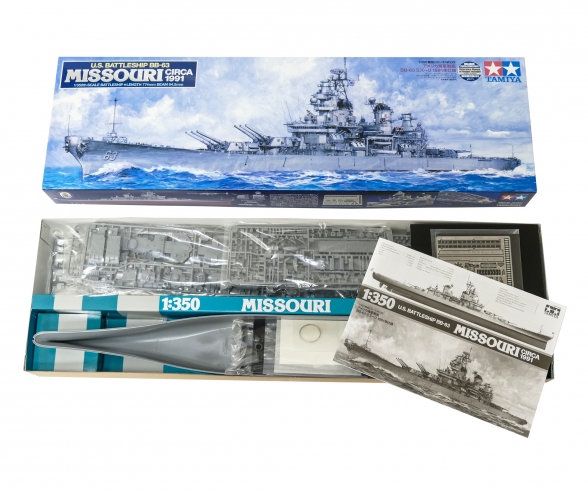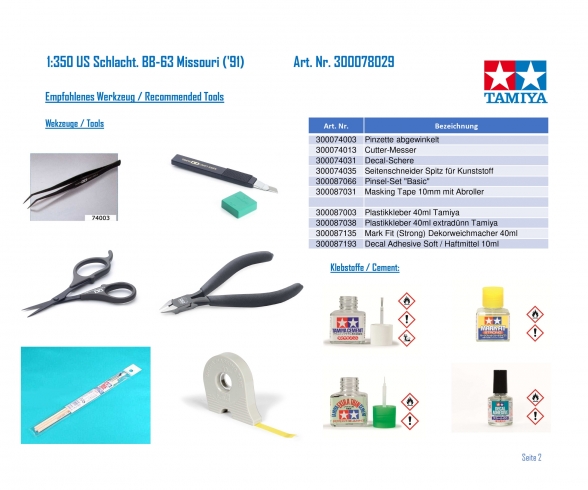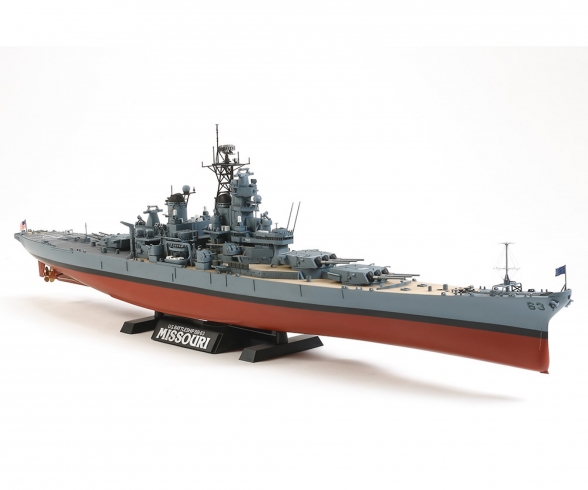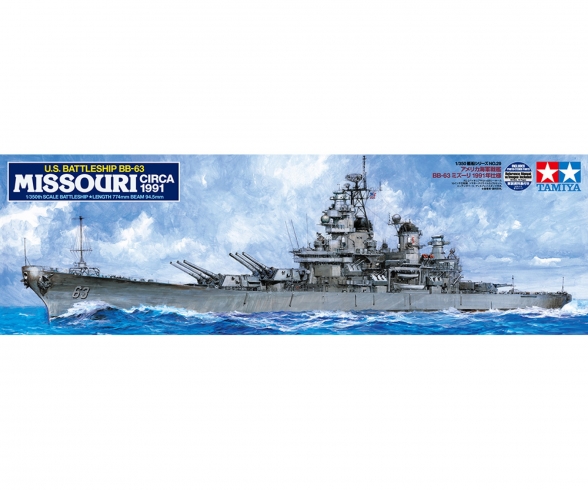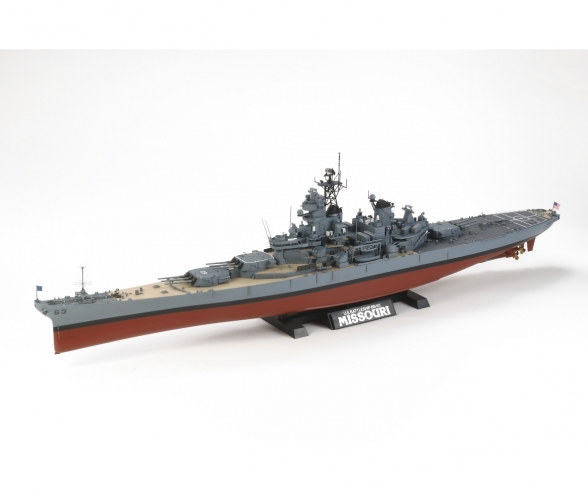 1:350 US Schlacht. BB-63 Missouri ('91)
Article number: 300078029
Age recommendation: from 14 years
Quantity:
1
2
3
4
5
6
7
8
9
10
11
12
13
14
15
16
17
18
19
20
21
22
23
24
25
26
27
28
29
30
in stock, Delivery time 1-3 working days within Germany
This item can only be delivered to the following countries: Germany, Austria, Portugal, Netherlands, Hungary
Article number: 300078029
Product: 1:350 US Schlacht. BB-63 Missouri ('91)

The Iowa-class ships were the last major battleships in the US Navy. The most famous one was and is the BB-63 Missouri. 212,000 horsepower enabled the heavily armed colossus to reach a top speed of 33 knots. The main armament consisted of nine 16 inch (40.6 cm) guns distributed in three triple turrets (2 fore and 1 aft) with a maximum range of up to 40 km. The ships of the Iowa class were 270.4 m long and had a relatively narrow hull of a maximum of 33 m, so they could easily pass the Panama Canal.
The USS Missouri entered service in 1944 and participated in numerous operations in the Pacific War. On September 2, 1945, the Treaty of Unconditional Surrender of the Japanese Armed Forces was signed aboard the USS Missouri. With the outbreak of the Korean War in June 1950, the USS Missouri and her sister ships were used for fire support and relegated to reserve service in 1955. In 1986 the ship was completely renovated, modernized and equipped with the latest weapon technology. The Missouri was used one last time in the Gulf War and in 1993, after almost 50 years in service, she took her well-deserved retirement.

Included: construction kit, instructions manual, decor