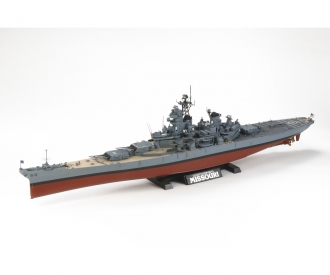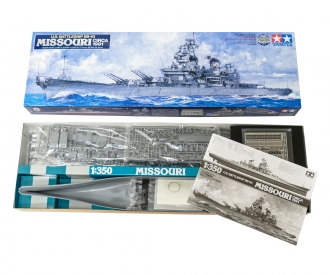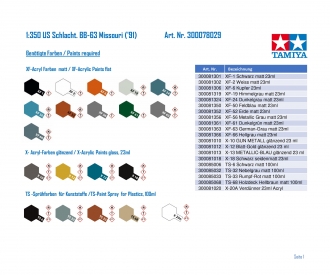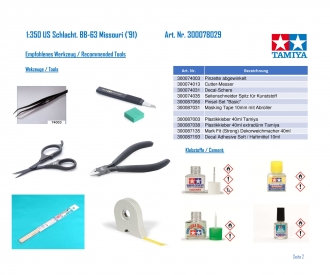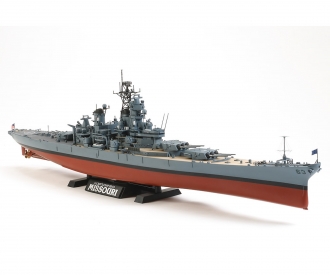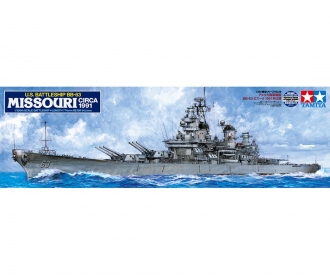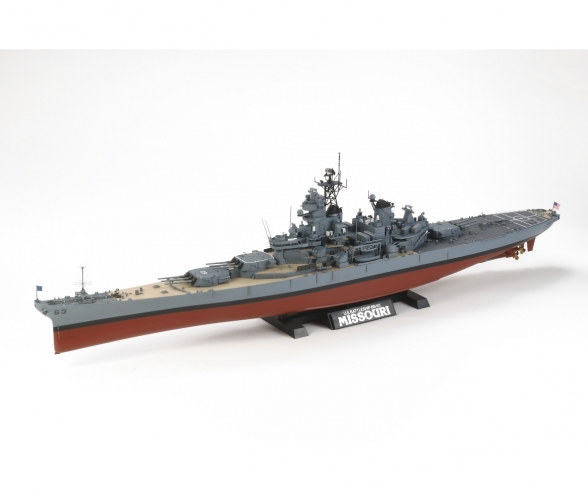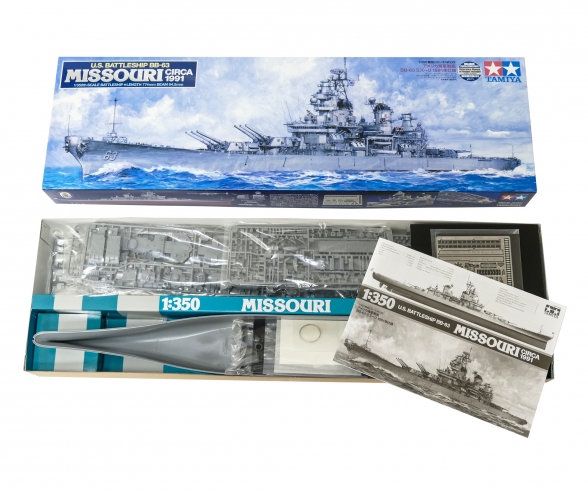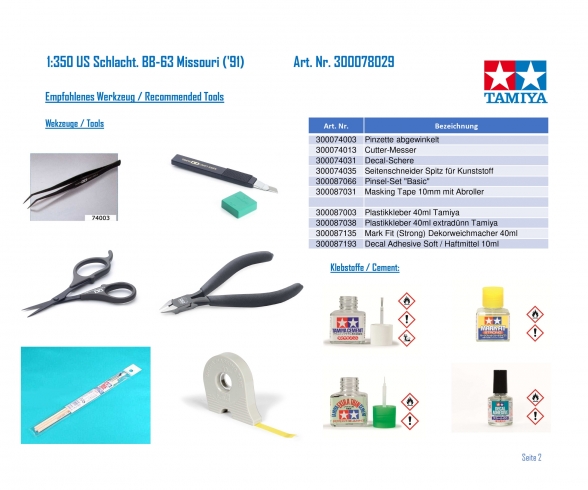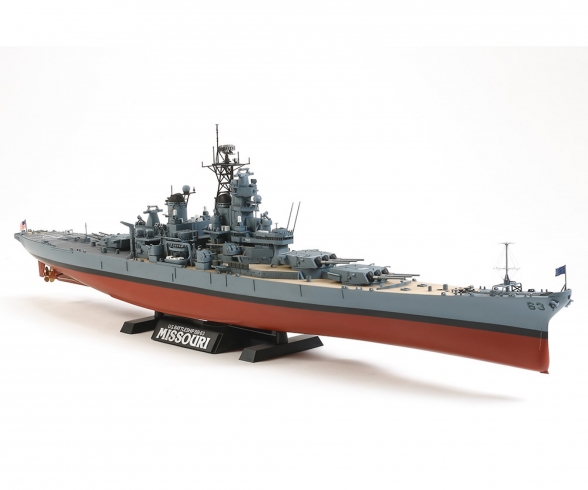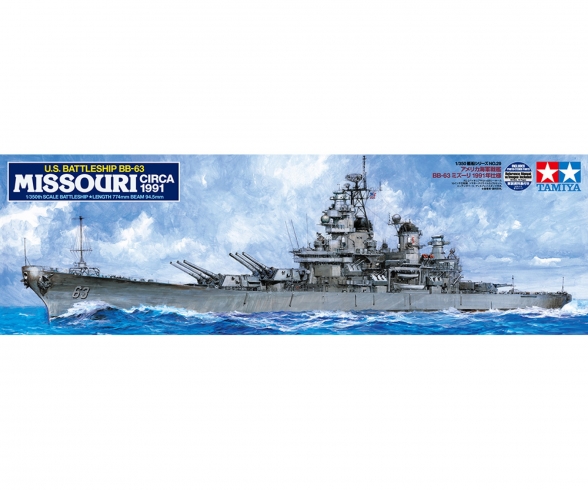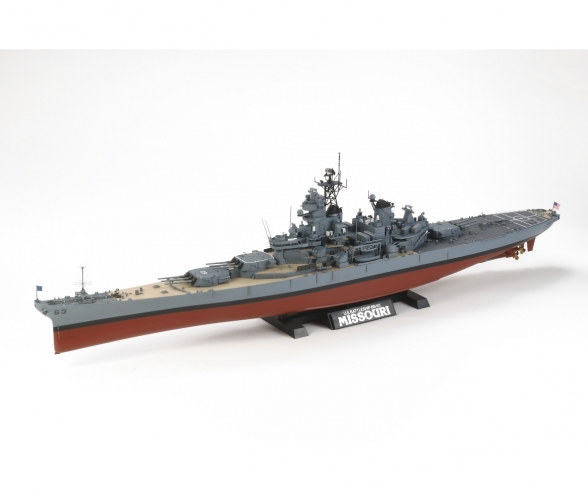 1:350 US Schlacht. BB-63 Missouri ('91)
Article number: 300078029
Age recommendation: from 12 years
Quantity:
1
2
3
4
5
6
7
8
9
10
11
12
13
14
15
16
17
18
19
20
21
22
23
24
25
26
27
28
29
30
This item can only be delivered to the following countries: Germany, Austria, Portugal, Netherlands, Hungary
we will pass on the reduction in VAT to you with an automatic discount in the shopping cart.
Article number: 300078029 Product: 1:350 US Schlacht. BB-63 Missouri ('91)
The USS Missouri (BB-63) was the third ship of the Iowa-class and was commissioned in 1944. During the Pacific War, she supported attacks on Kyushu and Okinawa and then participated in actions such as the bombardment of Muroran in Hokkaido. It is a well known fact that the signing ceremony of Japan's surrender documents took place on the Missouri's decks on September 3, 1945. Following the end of the Korean War, she was mothballed at the reserve fleet anchorage but was refitted with various modern equipment to rejoin the U.S. Navy in 1986. Following Iraq's invasion of Kuwait, the Missouri and her sister ship Wisconsin were deployed to the Middle East and she helped conduct the first firing of Tomahawk cruise missiles in combat during the opening stages of the Gulf War.

Warning! Not suitable for children under 14 years.
Features:
• This 1/350 scale plastic assembly model kit.
• This kit was originally released in 1985 (Item 78008) and is now updated with new parts to enable depiction of the Missouri as she appeared in 1991.
• Newly tooled parts include the bridge area, Tomahawk launcher deck, aft bridge deck, funnel, aft funnel mast, dome-shaped radar, No.1 turret ventilator, Mk.37 gun director, deck ventilator, and RQ-2 Pioneer, etc.
• Highly detailed 12.7cm guns, Mk.38 Gun Fire Control System, and Mk.13 Fire Control Radar.
• AA radar, surface search radar, and discone-cage antenna are reproduced with both plastic and photo-etched parts to give modellers more choices.
• Photo-etched parts and stainless steel wire are included for enhanced detail.
• Stand enables full hull display.
• Reference manual with images included (B5-size, 16 pages)
Frequently bought together
Frequently bought together