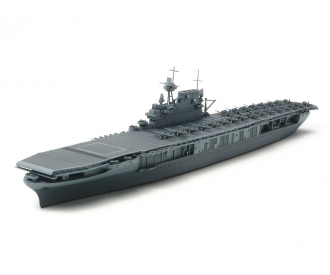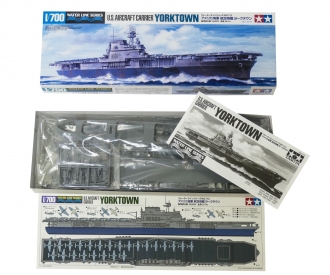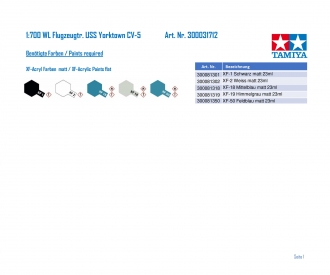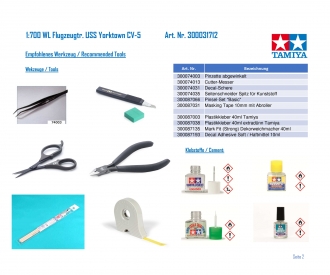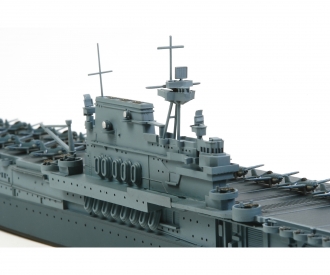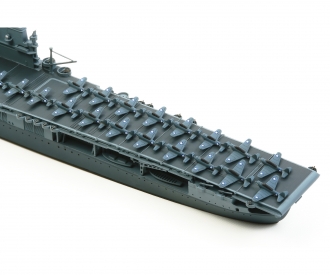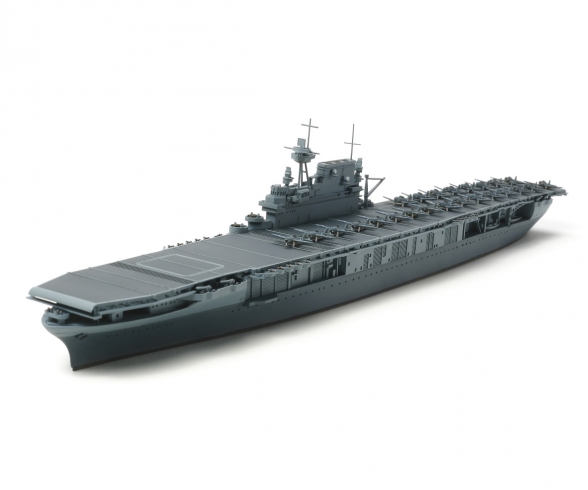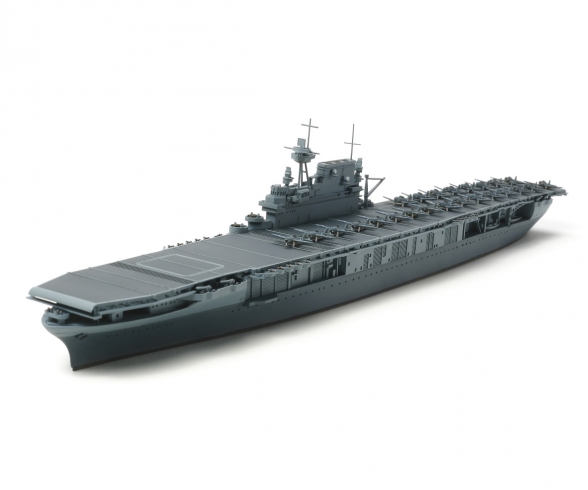 1:700 WL Aircr.Carrier USS Yorktown CV-5
Article number: 300031712
Age recommendation: from 14 years
Quantity:
1
2
3
4
5
6
7
8
9
10
11
12
13
14
15
16
17
18
19
20
21
22
23
24
25
26
27
28
29
30
in stock, Delivery time 1-3 working days within Germany
This item can only be delivered to the following countries: Germany, Austria, Portugal, Netherlands, Hungary
Article number: 300031712
Product: 1/700 WL Aircraft Carrier USS Yorktown CV-5

The USS Yorktown was completed in September 1937 as the first ship of her namesake-class and the U.S. Navy's sixth aircraft carrier. When the Pacific War broke out, she became the flagship of Task Force 17 under the command of Rear Admiral Frank J. Fletcher and conducted a number of operations around the Pacific. During the Battle of the Coral Sea in May 1942, she helped thwart the Japanese Navy's advance on New Guinea despite suffering severe damage. Subsequently, at the Battle of Midway, the Yorktown and her sister ships USS Enterprise and USS Hornet defeated the Japanese Mobile Fleet, but the Yorktown herself suffered severe damage by torpedo and bomb hits from the aircraft of the Japanese carrier Hiryu. She was finally sunk by torpedoes from the Japanese submarine I-168. The Tamiya 1/700 scale model is a precise replica assembly kit of this iconic carrier during WWII.