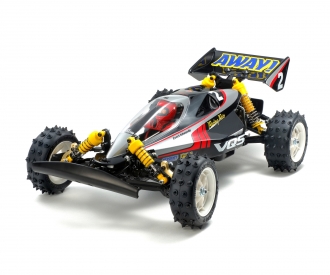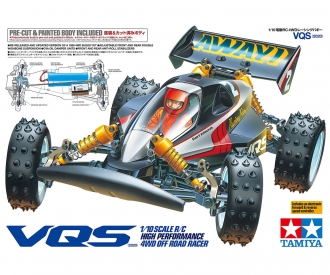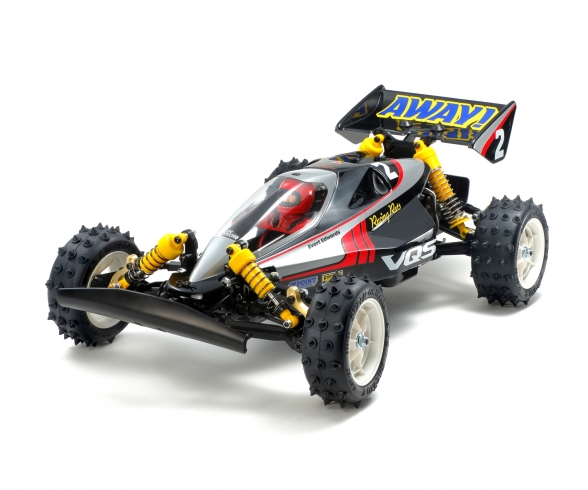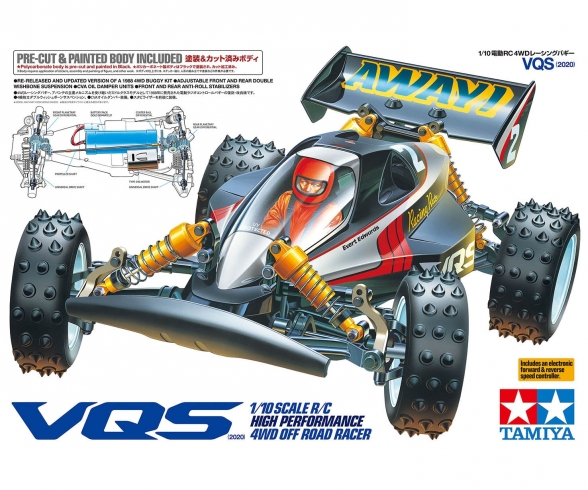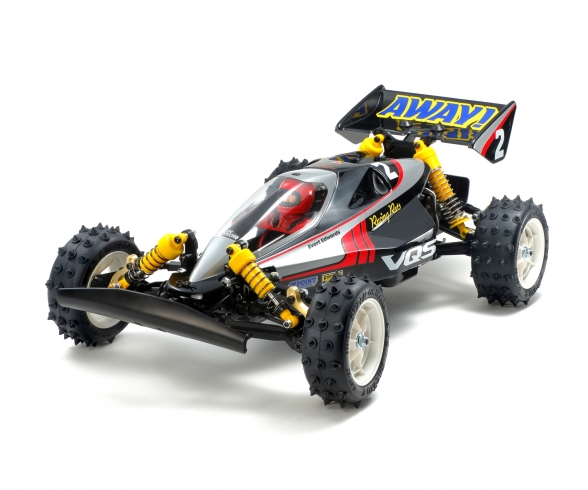 Quantity:
1
2
3
4
5
6
7
8
9
10
11
12
13
14
15
16
17
18
19
20
21
22
23
24
25
26
27
28
29
30
in stock, Delivery time 1-3 working days within Germany
This item can only be delivered to the following countries: Germany, Austria, Portugal, Netherlands, Hungary
Article number: 300058686
Product: 1:10 RC VQS (2020) 4WD Buggy

The Vanquish (Item 58076) is a legendary buggy from our R/C back catalog, and now makes a much-anticipated return as a re-issue named the VQS, with tweaks to bring it into the modern day. We have saved owners some work, too, with a pre-cut and pre-painted body that means you'll be able to get driving that little bit quicker!

About the Model
• This is a 1/10 scale R/C model assembly kit.
• The classic form of the buggy is captured in lightweight and durable polycarbonate, pre-painted and cut, with holes already made. Stickers are based upon those in the original, and just require application to complete the body.
• A bathtub chassis provides a really solid base for the model that lets you enjoy thrilling off-road rides without undue worry.
• Highly rigid aluminum front uprights and efficient universal shafts are designs inherited from the 2011 re-issue of the Avante (Item 58489).
• The smooth drivetrain employs the planetary gear differential units from the original Avante.
• The model is compatible with Tamiya LF2200-6.6V battery packs.