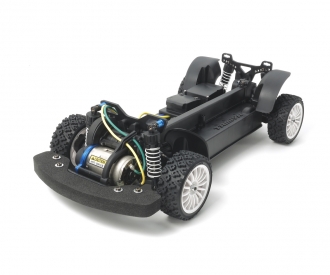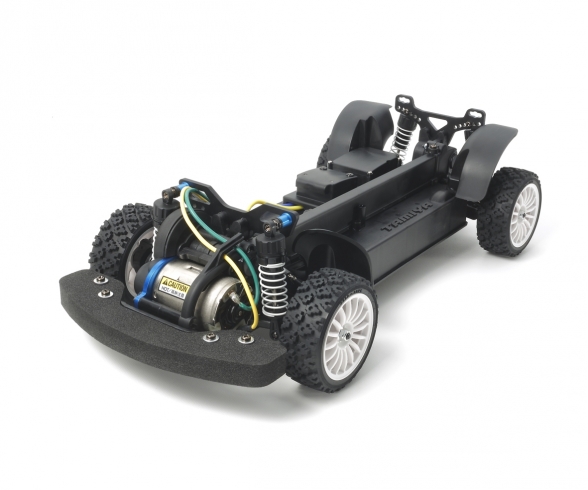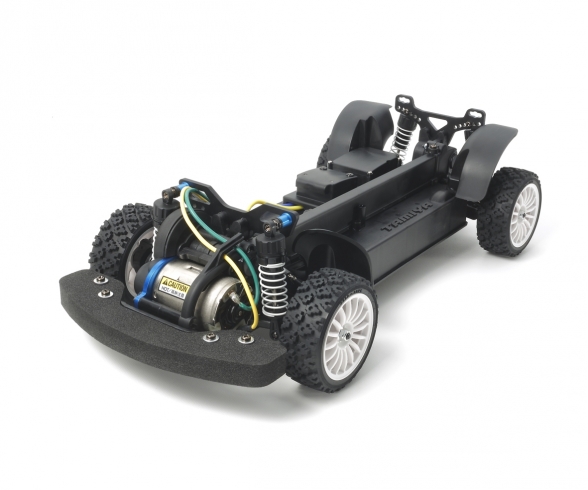 Quantity:
1
2
3
4
5
6
7
8
9
10
11
12
13
14
15
16
17
18
19
20
21
22
23
24
25
26
27
28
29
30
This item can only be delivered to the following countries: Germany, Austria, Portugal, Netherlands, Hungary
we will pass on the reduction in VAT to you with an automatic discount in the shopping cart.
Article number: 300058642
Product: XV-01 Chassis Long Damper Spec

Tamiya is delighted to announce the re-issue of this kit under a new Item number. It was last released in 2014 as Item 84375. Please note that the contents of the kit remain the same.

About the Model
• This is a 1/10 scale R/C model assembly kit. Length: 384mm, Width: 185mm. Wheelbase: 257mm
• The chassis has dedicated 3.5mm thick FRP damper stays front and rear to allow maximum exploitation of the extended stroke provided by included CVA mini oil dampers.
• Suspension arm parts are designed to allow the car to run optimally using ground clearance of 10mm or more, making it ideally-suited to off-road work.
• The XV-01 chassis uses a front-motor, belt-driven 4WD layout with the drive belt, battery and R/C equipment protected from dirt and debris by covers.
• White 16-spoke wheels are paired with rally block tires.
• TRF501X Setting Springs (Hard - Whi/Blue) are included.
• Compatible with Subaru Impreza WRC Monte Carlo '07 (Item 51289), Subaru Impreza WRC 2008 (Item 51364) or Mitsubishi Lancer Evo. X (51376) bodies.
Warning! Not suitable for children under 14 years.
Frequently bought together
Frequently bought together