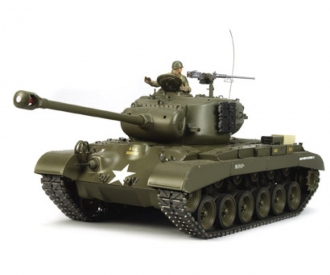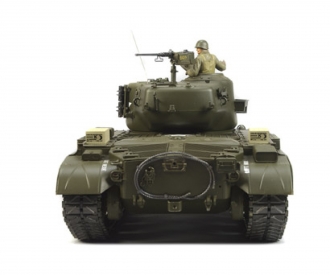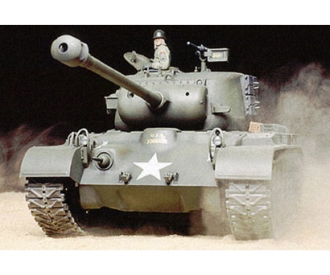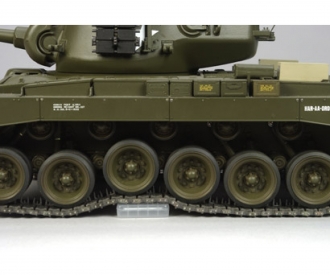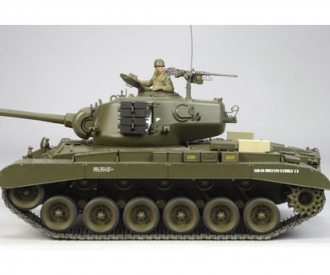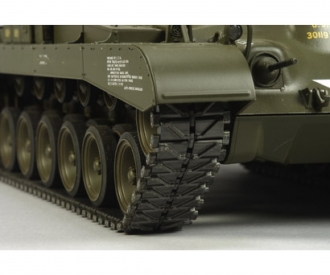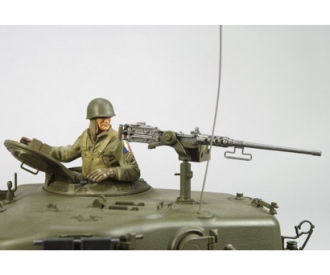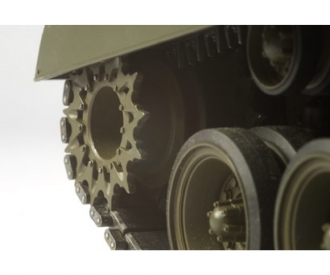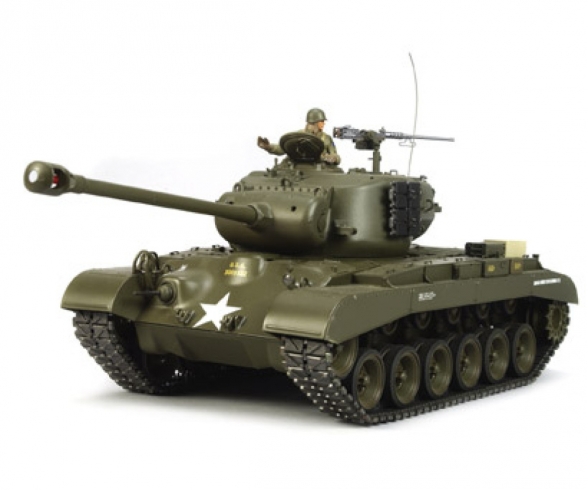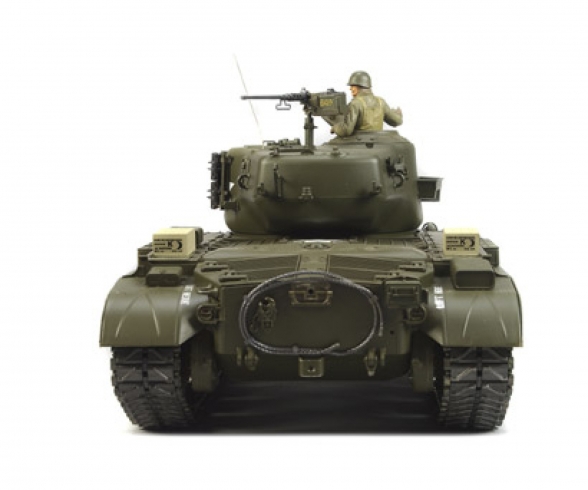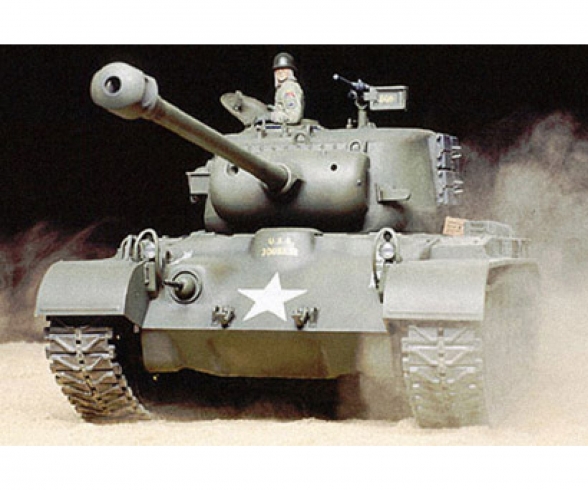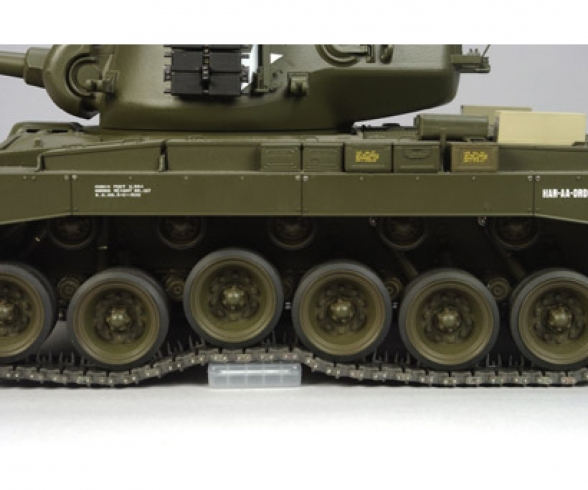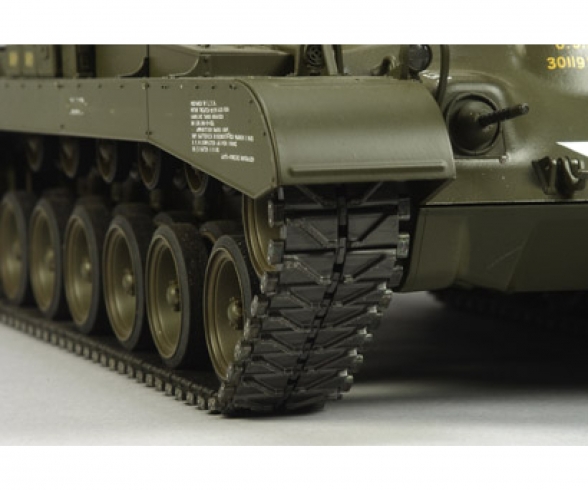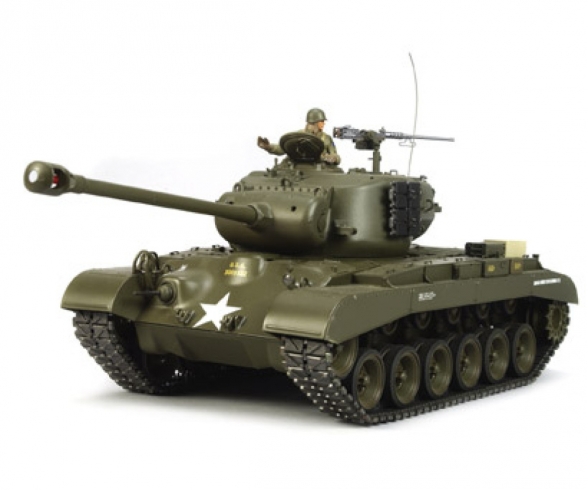 1:16 RC US Panzer M26 Pershing Full Opti
Article number: 300056016
Age recommendation: from 12 years
Quantity:
1
2
3
4
5
6
7
8
9
10
11
12
13
14
15
16
17
18
19
20
21
22
23
24
25
26
27
28
29
30
This item can only be delivered to the following countries: Germany, Austria, Portugal, Netherlands, Hungary
we will pass on the reduction in VAT to you with an automatic discount in the shopping cart.
Article number: 300056016
Product: 1/16 RC US Panzer M26 Pershing Full Option

Things just got realer. Starting with the 1/16 R/C sensation of the Tiger I Early Production, and then with the M4 Sherman 105mm Howitzer, Tamiya continues to develop its 1/16 R/C Tank Series. The third full-option kit to make its appearance is the U.S. Medium Tank M26 Pershing that fought during the end of WWII and throughout the Korean War. Tamiya keeps increasing its knowledge about R/C tanks and improving the realism of their movement and sound to make their appearance even more striking.

Model Characteristics

This is the 1/16 electric radio-control assembly kit of the U.S. Medium Tank M26 Pershing that made its appearance during the end of WWII.

Overall length: 536mm, overall width: 218mm, overall height: 197mm. Despite its large scale, the model has been thoroughly and accurately reproduced.

Not only can the model move forward and backward and turn with a great sense of power, but the turret can be rotated and the gun raised and lowered. Recoil of the gun and movement of the hull during shooting are also perfectly reproduced and synchronized.

The sound of the engine has been recorded from a real Ford GAF Liquid cooled V8 engine, the metallic clanking sound of the tracks and the sound of the shooting of the main gun adapt to the model's movement. Moreover, this kit features headlights and brake lamps that light-up and main gun and front machine gun that flash.

About the Engine Sound

The sound of the engine was digitally recorded from a real Ford GAF liquid cooled V8 engine of the M26 Pershing at the Ropkey Armor Museum. All the variation of sound of the real engine but also all the metallic clanking of the track has been thoroughly recorded.

The front-mounted gearbox contains two Type 380 motors that can operate together or individually to produce forward/reverse running and p
R/C M26 Pershing w/Option Kit
Warning! Not suitable for children under 14 years.
Frequently bought together
Frequently bought together