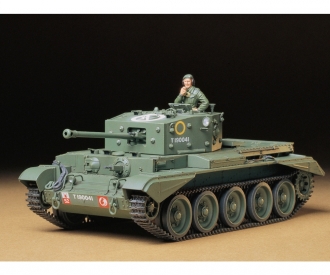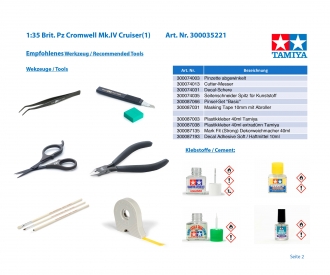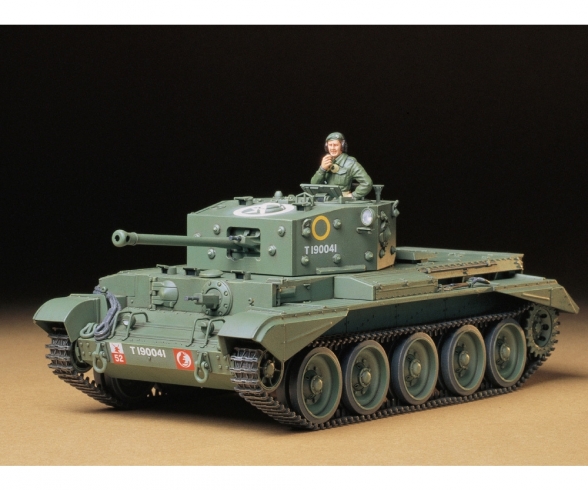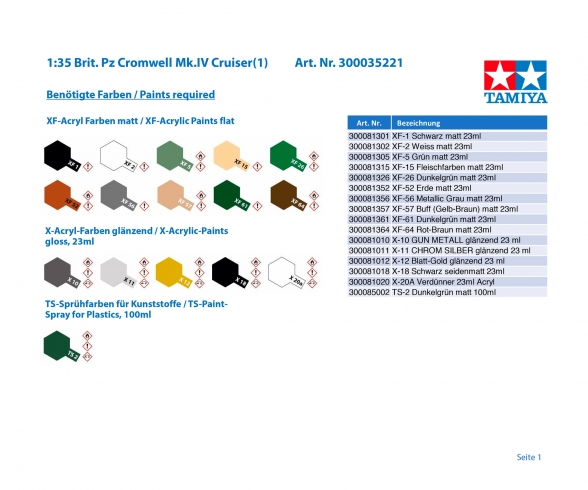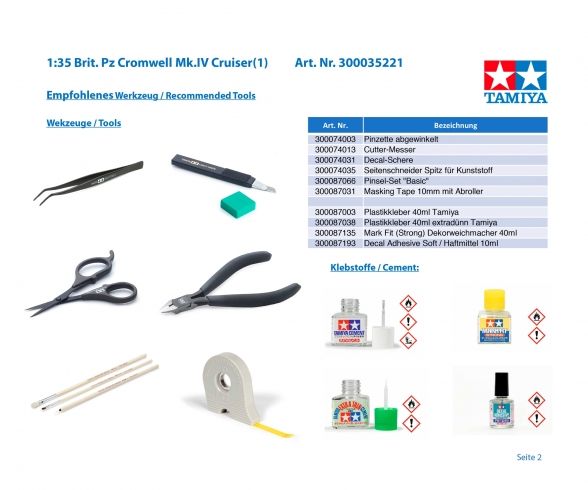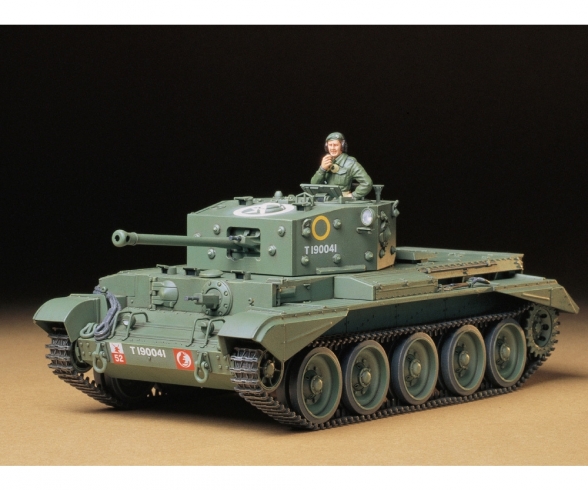 1:35 Brit.Tank Cromwell Mk.IV Cruis.(1)
Article number: 300035221
Age recommendation: from 14 years
Quantity:
1
2
3
4
5
6
7
8
9
10
11
12
13
14
15
16
17
18
19
20
21
22
23
24
25
26
27
28
29
30
This item can only be delivered to the following countries: Germany, Austria, Portugal, Netherlands, Hungary
Article number: 300035221
Product: 1:35 Brit.Tank Cromwell Mk.IV Cruis.(1)

This is a plastic assembly model kit of the Cromwell Mk.IV Cruiser tank, which served alongside the Churchill infantry tank after the Normandy landings in June, 1944. The distinctive riveted armor and turret have been precisely reproduced. The large road wheels, which allowed the Cromwell to move quickly on the battlefield, have also been accurately rendered. Parts are included to depict features which were unique to Normandy: "Normandy cowl" ducts which prevented the exhaust gases from entering the tank and hedgerow cutters, which were attached to the front of the tank to allow it to move through the thick brush. Five kinds of decals and a tank crewman figure are included.