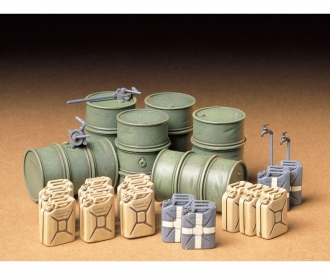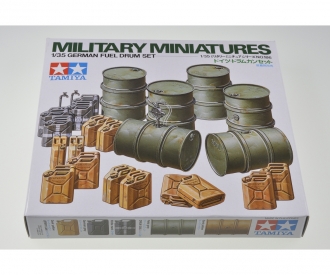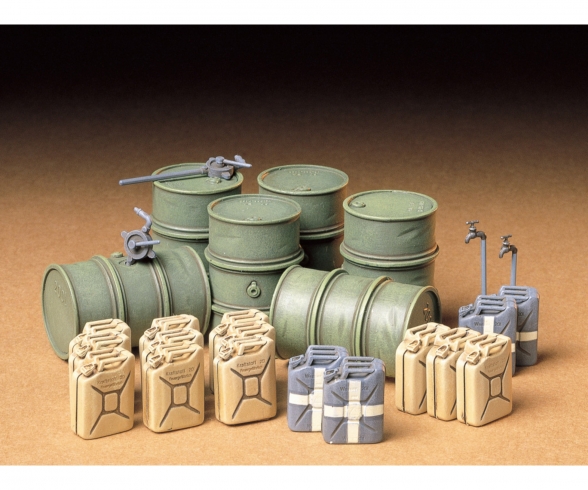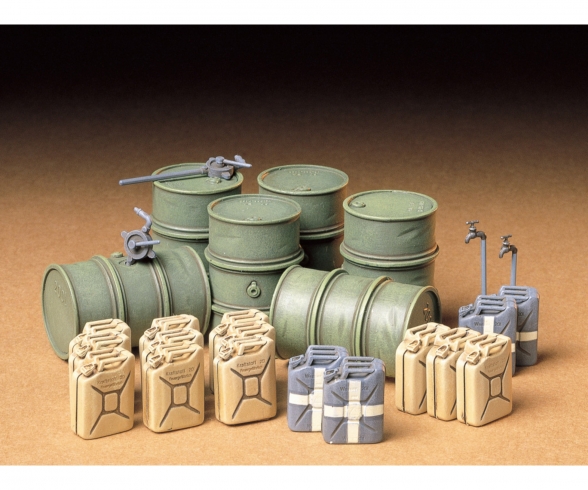 1:35 Diorama-Set Ger.Barrel & Jerry Can
Article number: 300035186
Age recommendation: from 14 years
This item can only be delivered to the following countries: Germany, Austria, Portugal, Netherlands, Hungary
Article number: 300035186
Product: 1:35 Diorama-Set Ger.Barrel & Jerry Can

During WWII, the Germany army relied on drums and jerry cans to supply their units with gasoline and drinking water respectively which are depicted with this set.

★The drums feature the characteristic dual protective bands and a centrally located fuel receptacle used by the German army. ★Jerry cans are faithfully reproduced with their distinctively designed caps and centrally located engravings; designs with hand pumps and faucets are also included. ★Use this set as accessory parts to expand dioramas featuring German subjects.
Frequently bought together
Frequently bought together